Boostr Platinum Jump Starter - 18000 mAh - 627843662679
Item # : 617065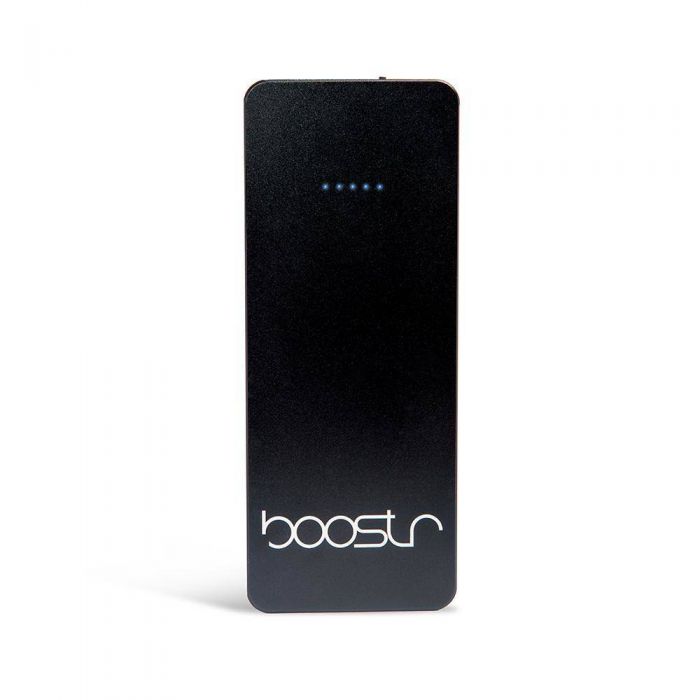 Boostr Platinum Jump Starter - 18000 mAh - 627843662679
Item # 617065
Description
Boostr Platinum Jump Starter - 18000 mAh
The Boostr Platinum casing is designed out of ultra lightweight aluminum and it's conception meets all technological requirements and makes it second tonone for it's quality compared to the industries standards. It comes with a full 2-year warranty covered by the manufacturer BOOSTR.
The Boostr Platinum is the most compact multi-function miniaturized renewable energy in its class with a capacity of 18000 mAh, which can boost any vehicle gas or diesel, with a 12V electrical system. It offers an exclusive and modern aesthetics that fits well with your lifestyle. Besides being a powerful miniaturized booster, the Boostr Platinum, can be used as multi-purpose charger or as continuous source of power for electronic devices such as: micro USB, Bluetooth, phone, tablet and other types of mobile devices.
The Boostr Platinum is also equiped with a built-in LED light that includes a variable mode light.
Jumpstart any type of vehicle - gasoline or diesel 7L or less.
Features:
Jumpstart a car up to 30 times with only one charge
Recharge a cell phone up to 10 times
Powers up your notebook up to 3 hours
Recharge all of your micro USB devices
maintains its full charge for 1 year
Recharge in less than 3 hours
Specifications:
18000 mAh
Battery: Lithium ion
Battery capacity: 18000 mAh
Dimensions: 220 x 68 x 29 mm
Weight: 780g
Material: Aluminium
Input: 15V - 1A
Output: 12V / 10A; 5V / 2,5A; 5V / 1A; 19V / 3.5A 12V
Starting current: 300-600A
Type of engine(voltage): 12V gasoline and diesel(600CCA or less)
Life time: 1000 cycles
Manufacturer Part Number: 627843662679