Kuryakyn Swingarm Tubes Covers Chrome - 8228
Item # : 102337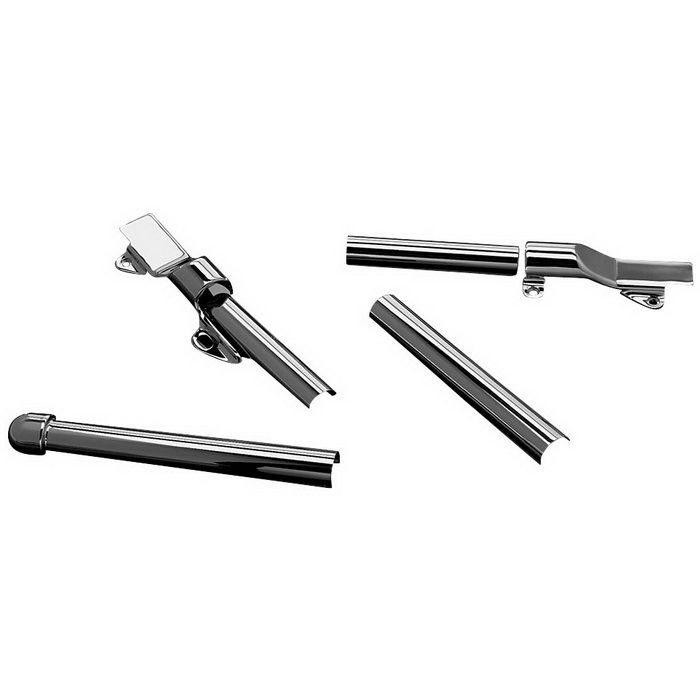 Kuryakyn Swingarm Tubes Covers Chrome - 8228
Item # 102337
Description
Küryakyn Swingarm Tubes Covers
H-D threw us for a loop by redesigning the swingarm on the '08 Softails. We picked ourselves up, dusted ourselves off, and came up with this killer new swingarm cover design. Undeniably, these kits are a great looking and affordable alternative to the downtime and expense of outfitting a Softail with a chrome plated swingarm!
Intended for riders that already have Küryakyn Phantom Covers or similar style axle covers.
Covers upper and lower tubing and the upper sections of the swingarm.
In some instances, depending on the coverage provided by the axle covers, there will be a small gap between the tubular swingarm covers and the axle covers. If the existing axle covers do not cover the weld between the axle plate and the tubing, there will be a gap. If the potential of this gap causes concern, we suggest purchasing one of our complete Swingarm Covers Sets.
Installation Instructions - 8228
Manufacturer Part Number: 8228