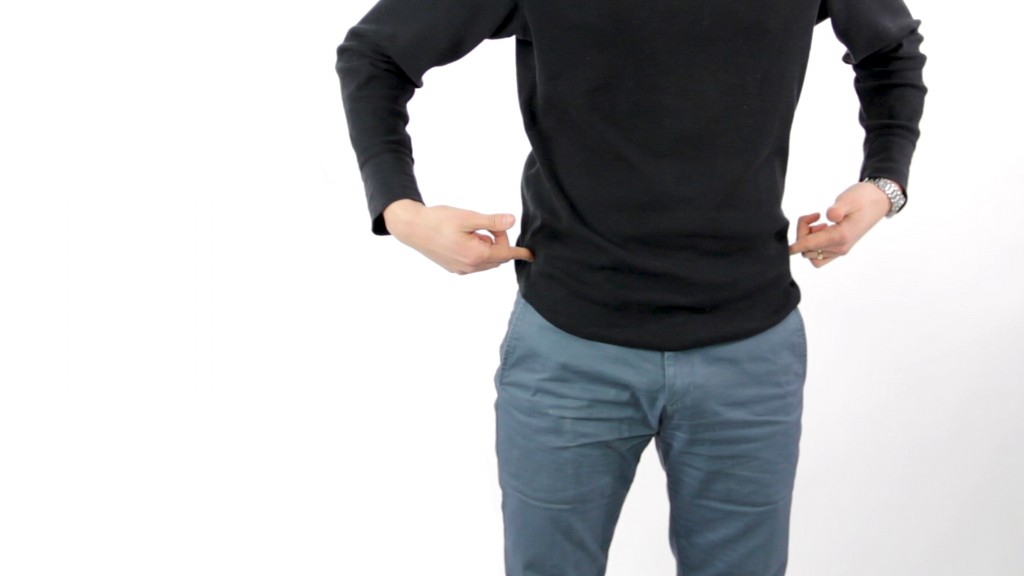 Motorcycle Pant Fitment
For pants, you might need to know your inseam (from the ankle bone to the highest point in your groin) and your waist circumference (measured at bellybutton level). Sometimes, the brand will ask for a hip measurement (taken at the level of your hip bone) and a thigh circumference.
Sizing charts will be available on our product pages, so grab a soft measuring tape and get to work! And again, I'll tell you to beware of European sizing. It might be different than the pant system you're used to.
As with jackets, you should test your pants by assuming the riding position without actually riding. How do the pants interface with your boots and jacket? Are there any gaps? Does the armour sit over the right areas? Does the cuff get caught on anything? Keep asking questions like this until you run out of ideas. And if there are any problems, take advantage of our free returns policy to try a different size or model.
A quick note: some bare leather pants and chaps come with an unfinished cuff. This lets you cut or hem them to your preferred length.
Hopefully our plethora of motorcycle jackets and pants seems a little less daunting now. And if you run into any problems, don't hesitate to give our customer service team a call. They live for that kind of thing.
Join the adventure