ODX 9005 S2 LED Bulb - S2Y19-9005
Item # : 676771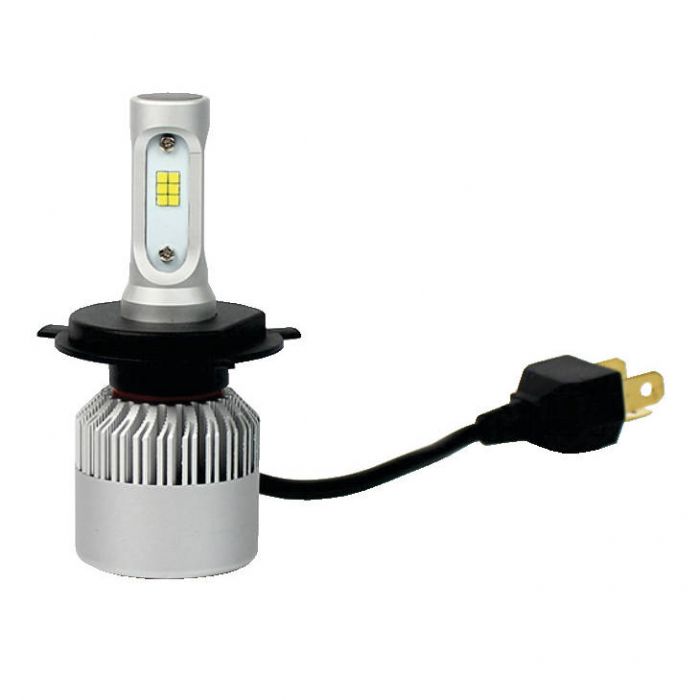 ODX 9005 S2 LED Bulb - S2Y19-9005
Item # 676771
Description
ODX 9005 S2 LED Bulb
Be seen and be safe with ODX 4000 S2 LED headlight upgrade bulb series. Whether you're driving a motorcycle, an ATV or a snowmobile, ODX high performance motorcycle and motorsports lighting solutions will keep you safe on the road and off-road.
Features:
Driver safety – Safety is paramount when riding a motorcycle and the 6500K bright white high lumen output of the 8000S LED headlights will have your front on the street. It will enhance your visibility without blinding other drivers
Energy efficiency – The 4000 S2 headlights output more lumens that conventional OEM headlights, and consume less energy than traditional headlights
Long lifetime – A lifespan of 30,000 hours represents savings of lamp replacement costs
Anti-glare – Each LED headlight is outiftted with a reflector allowing a more fluid light pattern, further visibility, and anti-glare against oncoming traffic
Rugged and engineered to last – The 4000 S2 LED headlights are built to hold up under rigorous operating conditions, and made of solid material with no filament, tube or bulb to break. They are also very resistant to vibrations. For better heat dissipation and to run cool, they are manufactured with a built-in Japanese dual ball fan
No warm-up period – The 4000 S2 LED headlights light up much quicker than traditional bulbs - in nanoseconds
Directional – The 4000 S2 LED headlights use minimal light-emitting area for maximum lighting effect
Environmentally-friendly – The 4000 S2 LED headlights contain no mercury or other hazardous substances
Do-it-yourself installation – The 4000 S2 LED headlights can be installed very easily, with NO complicated wiring
Technical Data:
Bulb type: LED
Sold: Unit
Input power: L/36W H/36W
Operating voltage: DC 9-32V
Luminous flux: L/4000lm H/4000lm
LED chip model: Seoul CSP Y19
Color temperature: 6500K
Operating life: 30,000 hrs
Operating temperature: -40C – +80C
2 years warranty
Disclaimer: Unless otherwise noted, all headlight bulbs (low & high beam in the LED technology) sold by ODX are sold with the sole intention for installation and applicable vehicle location permitted by law. This product or products may not comply with some State, Federal, Provincial and/or Local laws, ordinances, regulations or emissions. The buyer takes full responsibility of the use of these products on their automobile which may or may not conform to all applicable laws and regulations for on road or highway use. The buyer absolves ODX from all responsibility in ensuring that his or her automobile is compliant with all State, Federal, Province, Local ordinances and emissions.
Manufacturer Part Number: S2Y19-9005