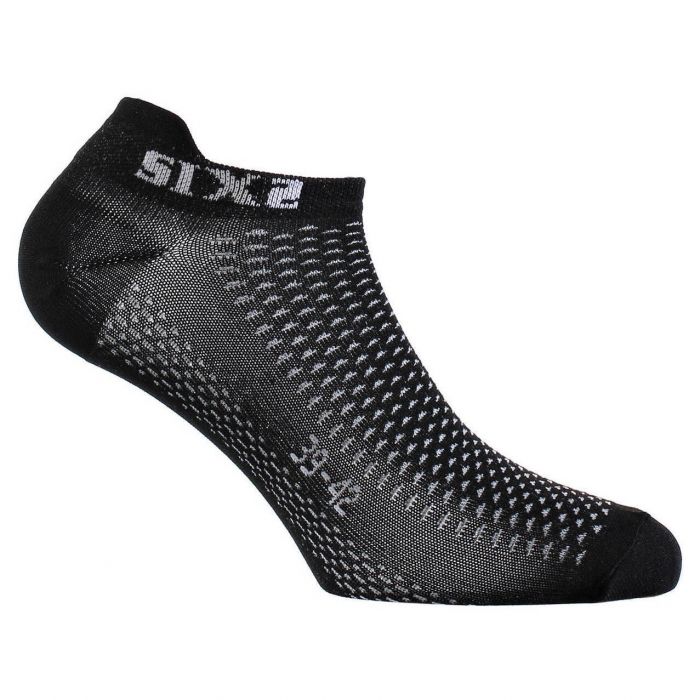 Sixs No-Show Socks
Item # 570380
Description
Sixs No-Show Socks - Socks Line
No-show socks made of BreathFit Socks fabric: for those who want their feet to always be dry, but without revealing the socks.
Product info about this model FANT S:
Product Information
Thanks to the polypropylene fiber, the skin is always dry and wrapped so that foul odors and annoying irritations due to an accumulation of perspiration and friction do not form.
To Each His Own
Socks are a fundamental element in completing sports clothing. Weather conditions, the sport played and appearance are all variables that make the choice of socks subjective and extremely important.We are proud to be able to offer multi-sport products dedicated to cycling and motorcycling in our SOCKS range. Quality, design and attention to the finest detail ensure that once you have put on a pair of SIXS socks you will fall in love with them.
BreathFit Socks
Fabrics and technologies specially designed to make these products the best on the market: seamless design with no pressure point. Moreover, the BreathFit Socks fabric does not retain perspiration and always leaves the skin dry, in this way preventing bacteria and irritations from proliferating.