Details
Important Note:
FOR CLOSED COURSE COMPETITION ONLY; NOT INTENDED FOR STREET USE
Manufacturer Part Number: R-422
Yoshimura PIM FIMAK Fuel Map Adjuster
FOR USE WITH ORIGINAL YOSHIMURA PIM, WILL NOT WORK WITH PIM 2.
If additional tuning is required, the FIMAK is used to adjust the settings inside the Peripheral Interface Module (PIM). This hand held unit plugs into the PIM and detailed adjustments to the maps fuel settings allow you to fine tune the engines characteristics. The FIMAK is simply the ultimate adjustment tool when tuning a race engine.
The FIMAK allows for fuel adjustments at 200 different points on the power curve. Fuel settings are adjustable in 1% increments, with a (+/-) 20% limit. Fuel can be added or reduced at different throttle positions based on a riders riding style or preferences. Detailed adjustments can be made per every 500 RPMs in the rev range. Also the block edit feature allows the user to select blocks of operating points and trim fuel. This feature is helpful when adjusting a wider range in throttle position or RPMs. For tuning the motorcycle while the engine is running use the active mode and all the adjustable fields are displayed on the blue backlit LCD display panel. *FIMAK can be used with more than one PIM unit. Great for use in a shop!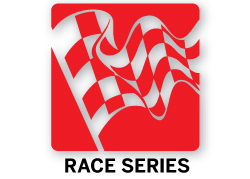 If you're looking for that competitive edge, look no further than Yoshimura Race Series. These exhaust systems are designed with nothing but power in mind. Each Race Series system is developed in accordance with noise compliance regulations imposed by most racing sanctioning bodies worldwide.
FOR CLOSED COURSE COMPETITION ONLY; NOT INTENDED FOR STREET USE