Details
Important Note:
FOR CLOSED COURSE COMPETITION ONLY; NOT INTENDED FOR STREET USE
Yoshimura SUZUKI GSX-R1000 Race R-77 SO SS-SS-SS Single
Stainless Steel Tail-pipe / Stainless Steel Muffler / Stainless Steel End-Cap
The popular R-77 offers outstanding performance, thanks to being developed in the heat of competition. It features a trapezoidal design, which allows a large volume of packing material and in turn delivers top performance. The R-77 muffler's front cap is MIG-welded, while the end cap is riveted using high-end 304-L polished stainless steel rivets and bands.
Single muffler configuration eliminates the stock underbelly muffler for increased weight savings
Superbike technology and styling
Trapezoidal-shaped sleeve
Large volume of packing material
Straight baffle for ample flow
Innovative end-cap
Removable Low-Volume Insert
Stainless steel tail-pipe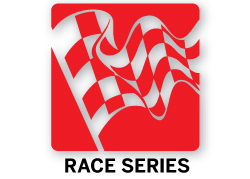 If you're looking for that competitive edge, look no further than Yoshimura Race Series. These exhaust systems are designed with nothing but power in mind. Each Race Series system is developed in accordance with noise compliance regulations imposed by most racing sanctioning bodies worldwide.
FOR CLOSED COURSE COMPETITION ONLY; NOT INTENDED FOR STREET USE
Manufacturer Part Number: 1118306