Details
Important Note:
FOR CLOSED COURSE COMPETITION ONLY; NOT INTENDED FOR STREET USE
Yoshimura KAWASAKI ZX-10R Race R-77D 3QTR SS-TI-CF
Stainless Steel Tail-pipe / Titanium Muffler / Carbon Fiber End-Cap
The R-77D is a dual-outlet version of the race-proven R-77 and boasts a carbon fiber cone end-cap. The R-77D requires no inserts or restrictions, increasing muffler packing life and providing five percent more open exhaust outlet area and as much as three decibels lower sound output (compared to the standard open R-77). The R-77D also offers greater gains in low- and mid-range power without restrictive inserts.
3/4 system configuration
Superbike technology and styling
Innovative dual-outlet carbon fiber end-cap
Trapezoidal-shaped sleeve
Large volume of packing material
Straight baffle for ample flow
Stainless steel mid-pipe and tail-pipe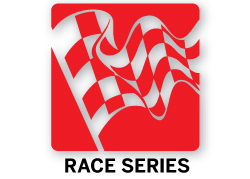 If you're looking for that competitive edge, look no further than Yoshimura Race Series. These exhaust systems are designed with nothing but power in mind. Each Race Series system is developed in accordance with noise compliance regulations imposed by most racing sanctioning bodies worldwide.
FOR CLOSED COURSE COMPETITION ONLY; NOT INTENDED FOR STREET USE
Manufacturer Part Number: 1418043720