Details
Yoshimura KTM 530/450/250 Enduro RS-3 SO SS-AL-SS
Stainless Steel Tail-pipe / Aluminum Muffler / Stainless Steel End-Cap
The original race-bred RS-3 exhaust has proven to be extremely popular among rider looks for a combination of performance and value. It enhances performance dramatically, provides an enviable exhaust note and offers the unmistakable look and sound of Yoshimura. This RS-3 is specific to KTM models, providing the same design and performance with the addition of a stainless cone-shaped end cap to give it a trick look.
Oval-shaped sleeve
Large core and increased muffler packing volume means quieter operation
Stainless steel cone end-cap
Stainless steel tail-pipe
USFS Approved spark arrester included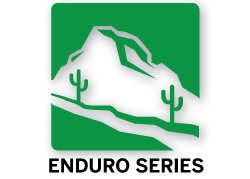 In the Mid 90's Yoshimura didn't go to the dirt; the dirt came to Yoshimura. Enduro Series systems are an evolution of Yoshimura's early off road efforts crafting off-road exhaust systems. The Enduro Series are all equipped with USFS-approved spark arrestor, forest-friendly noise levels, and are tailpipe emissions compliant.
Manufacturer Part Number: 2523703