Details
Yoshimura SUZUKI DR-Z400 / KAWASAKI KLX400 Enduro RS-3 SO SS-SS-AL
Stainless Steel Tail-pipe / Stainless Steel Muffler / Aluminum End-Cap
It enhances performance dramatically, provides an enviable exhaust note and offers the unmistakable look and sound of Yoshimura. RS-3 mufflers feature a straight baffle that leads to a single turn-down machined aluminum end cap.
Oval-shaped sleeve
Large volume of packing material
Straight baffle for ample flow
Single turn-down machined aluminum end-cap
Stainless steel tail-pipe
USFS Approved spark arrester included
Installation Instructions (2.42 MB)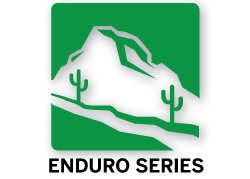 In the Mid 90's Yoshimura didn't go to the dirt; the dirt came to Yoshimura. Enduro Series systems are an evolution of Yoshimura's early off road efforts crafting off-road exhaust systems. The Enduro Series are all equipped with USFS-approved spark arrestor, forest-friendly noise levels, and are tailpipe emissions compliant.
Manufacturer Part Number: D460AS-SA