Details
Yoshimura TRIUMPH TIGER EXPLORER Street RS-4 SO SS-SS-CF
Stainless Steel Tail-pipe / Stainless Steel Muffler / Carbon Fiber End-Cap
The work that went into developing the RS-4 muffler design paid big dividends in 2010 with Ryan Dungey winning the AMA 450 Supercross and Motocross Championship series as a rookie in the same year, and again in 2012 with the Yoshimura-backed GEICO Honda team winning both 250 Supercross Lites titles. That same R&D has been directed to developing the current generation RS-4 — a unique design that provides an unrivaled combination of power and a quiet exhaust note. The RS-4 features a Polyresonant duplex chamber, a two-staged stepped baffle and an innovative carbon cone end cap.
Pentagonal-shaped sleeve
Stainless Steel sleeve for increased durability
Straight baffle for ample flow
Turn-down carbon fiber end-cap
Stainless steel tail-pipe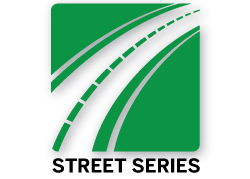 All Street Series systems are Slip-on/Bolt-on applications that do not require tampering with the vehicle's emissions control system, yet still deliver that special spirit the world has come to expect from the legendary company known as Yoshimura. Street Series applications cover all of the iconic profiles that Yoshimura has become famous for. From the legendary tri-oval profiles to the refined carbon fiber R-77 mufflers, and even R-55 angular masterpieces. Street Series exhaust offer street-legal options for almost everything on two wheels.
Manufacturer Part Number: 192002D520