Details
Important Note:
FOR CLOSED COURSE COMPETITION ONLY; NOT INTENDED FOR STREET USE
Yoshimura YAMAHA WR250R/X Race RS-4 SO SS-SS-CF
Stainless Steel Tail-pipe / Stainless Steel Muffler / Carbon Fiber End-Cap
The work that went into developing the RS-4 muffler design paid big dividends in 2010 with Ryan Dungey winning the AMA 450 Supercross and Motocross Championship series as a rookie in the same year, and again in 2012 with the Yoshimura-backed GEICO Honda team winning both 250 Supercross Lites titles. That same R&D has been directed to developing the current generation RS-4 — a unique design that provides an unrivaled combination of power and a quiet exhaust note. The RS-4 features a Polyresonant duplex chamber, a two-staged stepped baffle and an innovative carbon cone end cap.
Pentagonal-shaped sleeve
Front muffler cap functions as a polyresonant chamber which helps reduce noise
Two-stage stepped baffle
Turn-out carbon fiber end-cap
Pre-installed spark arrestor insert
Stainless steel tail-pipe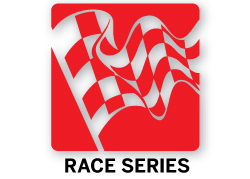 If you're looking for that competitive edge, look no further than Yoshimura Race Series. These exhaust systems are designed with nothing but power in mind. Each Race Series system is developed in accordance with noise compliance regulations imposed by most racing sanctioning bodies worldwide.
FOR CLOSED COURSE COMPETITION ONLY; NOT INTENDED FOR STREET USE
Manufacturer Part Number: 133002D520