Details
Important Note:
FOR CLOSED COURSE COMPETITION ONLY; NOT INTENDED FOR STREET USE
Yoshimura HONDA CBR1000RR/ABS Race RS-5 SO SS-TI-CF
Stainless Steel Tail-pipe / Titanium Muffler / Carbon Fiber End-Cap
The RS-5 is one of Yoshimura's most popular pipes, and for good reason. Its trapezoidal shape appeals to the eye and really captures the spirit of racing. It also complements the look of any sportbike, following the race-inspired lines of today's under-tail muffler configurations. The RS-5 features a straight baffle with a removable low-volume insert, and trick carbon fiber cone-endcap.
Trapezoid shaped sleeve
Large volume of packing material
Straight baffle for ample flow
Carbon fiber end-cap
Stainless steel tail-pipe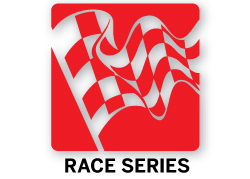 If you're looking for that competitive edge, look no further than Yoshimura Race Series. These exhaust systems are designed with nothing but power in mind. Each Race Series system is developed in accordance with noise compliance regulations imposed by most racing sanctioning bodies worldwide.
FOR CLOSED COURSE COMPETITION ONLY; NOT INTENDED FOR STREET USE
Manufacturer Part Number: 1200277