Details
Important Note:
FOR CLOSED COURSE COMPETITION ONLY; NOT INTENDED FOR STREET USE
Yoshimura HONDA GROM Race RS-9 FS SS-CF-CF
Stainless Steel Header / Carbon Fiber Muffler / Carbon Fiber End-Cap
The Honda GROM has created quite a phenomenon in the motorcycle world and we're right on top it. We took the opportunity to try our new RS-9 muffler profile and it's been proven to be the perfect choice. The Parallelogram-shaped sleeve increases internal muffler volume, resulting in better noice cancellation and improved throttle response. Our system not only compliments the Grom's size and styling, it also significantly reduces weight, which is important for smaller machiens.
Parallelogram-shaped muffler
Light-weight muffler construction with carbon fiber end-cap
CNC machined muffler bracket
Reduced weight over OEM system
Stainless steel header and tail-pipe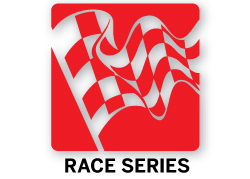 If you're looking for that competitive edge, look no further than Yoshimura Race Series. These exhaust systems are designed with nothing but power in mind. Each Race Series system is developed in accordance with noise compliance regulations imposed by most racing sanctioning bodies worldwide.
FOR CLOSED COURSE COMPETITION ONLY; NOT INTENDED FOR STREET USE
Manufacturer Part Number: 121200H220