Details
Important Note:
FOR CLOSED COURSE COMPETITION ONLY; NOT INTENDED FOR STREET USE
Yoshimura YAMAHA BOLT Race RSCV FS SS-SS
Stainless steel one-piece exhaust from header flanges to exhaust tip
It's no secret that the Yamaha Bolt was one of the most well received motorcycles of 2013. Its appeal to the custom builder is evident in its design and unique marketing. Yoshimura R&D; of America now brings to the table its expanding lineup of Vintage Series exhausts with the addition of the Yamaha Bolt Vintage Race Series Full System.
The prototype system debuted at the AIMExpo in Orlando, Florida in October of last year with rave reviews on its esthetics alone. In the shadows of the many custom Yamaha Bolt's that made the show, many said "That is the best system I have seen for this motorcycle." We agree.
The R&D; is finished, and the dyno work is complete. Now you can own a piece of Yoshimura V-twin magic. The spirit of Pop Yoshimura lives on in this distinctive piece from Yoshimura R&D.;
1-piece, stainless steel construction
Machine bent header flows into 2-into-1 collector
Integrated muffler for period-correct styling
Black ceramic-coating for durability and period-correct styling
Installation Instructions & Parts Diagram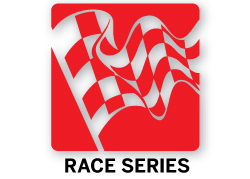 If you're looking for that competitive edge, look no further than Yoshimura Race Series. These exhaust systems are designed with nothing but power in mind. Each Race Series system is developed in accordance with noise compliance regulations imposed by most racing sanctioning bodies worldwide.
FOR CLOSED COURSE COMPETITION ONLY; NOT INTENDED FOR STREET USE
Manufacturer Part Number: 131700K500