Motion Pro Cable Luber V3 - 08-0609
Numéro d'article : 600715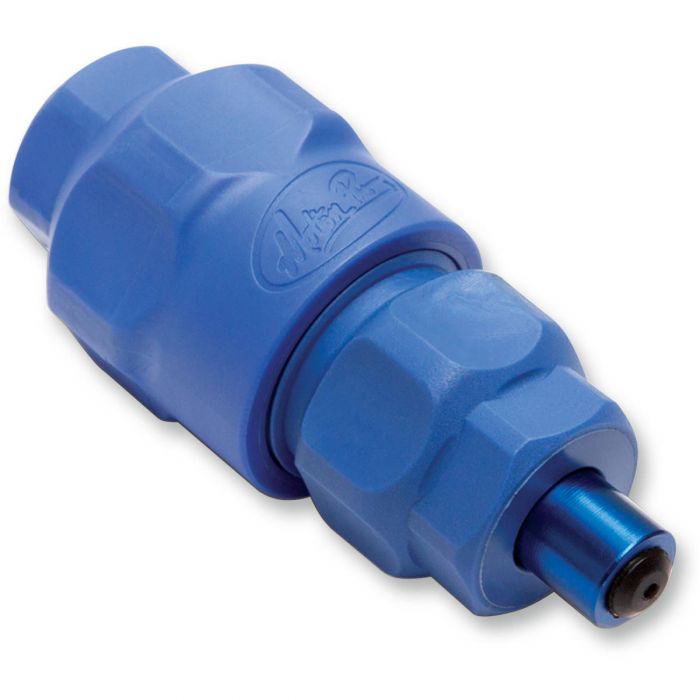 Motion Pro Cable Luber V3 - 08-0609
Numéro d'article 600715
Description
Motion Pro Cable Luber V3
Features:
Original Motion Pro design seals completely around cable housing
Makes it easy to clean and lubricate control cables
Less mess and less wasted lubricant
Unique design makes it the best sealing cable luber on the market
Works on most control cables with 4 mm to 8 mm OD housing
Seals over free spinning end fittings
Adjustable plunger insures efficient use of cable lube
Easy to use and clean
Best if used with Motion Pro Cable Lube (Item #: 141177), not included
Patent pending
Manufacturer Part Number: 08-0609
Reviews
Rated

1

de

5
de
Zingaro
par
Tried it for the first time
Lubing cables effectively still eludes me. I have this product and the prior version with two screws and I've not been able to get either to work. It's likely my lack of experience as I've tried twice, but I seem to manage to lube my entire bike, but not the cable. Your experience may vary. I hate both contraptions.
Date de publication: 2019-05-02
Rated

5

de

5
de
Dragonfly
par
Fantastic
Finally a cable luber that isn't a complete exercise in frustration. No leaks, and really lets you pressurize the cable to force out the bad.
Date de publication: 2018-07-08
Rated

5

de

5
de
Andre
par
Well made.
Not that i'm using it often but very easy when needed.
Date de publication: 2019-11-20
Rated

1

de

5
de
mike
par
Not good for me
I generally like Motion Pro stuff, but this item is useless if you have bracket attached to the end of your cables, like the throttle cables on my Kawasaki ZG1000. I recommend stick with the standard type of cable lure.
Date de publication: 2019-08-28
Rated

5

de

5
de
Sandcat
par
Motion Pro Cable Luber V3
Works as advertised. Easy to use. no mess. Bit expensive.
Date de publication: 2019-04-21
Rated

5

de

5
de
richard
par
Perfect
Used it on a shadow 1999 work perfectly, cleand the cable and lub them simultaneously.
Date de publication: 2019-02-09
Rated

4

de

5
de
Velomax
par
works well
Bought this a couple of months ago. Did a better job on the stuck cables on a restoration project than my older squeeze luber.
Date de publication: 2019-01-17
Rated

5

de

5
de
richard
par
Excellent
je l'ai utiliser sur un Shadow 1999 et ca ma donner une deuxieme vie a mes cables. J'ai aussi utiliser le lubrifiant pro cable avec ca qui n'a laisser aucun residue et a permis une lubrification parfaite et ce meme avec les cable a -20c.
Date de publication: 2019-01-16