100 Percent Racecraft/Accuri/Strata - Lentille Antibuée
Numéro d'article : 101404
16,95 $ - 39,95 $
15,26 $ - 35,96 $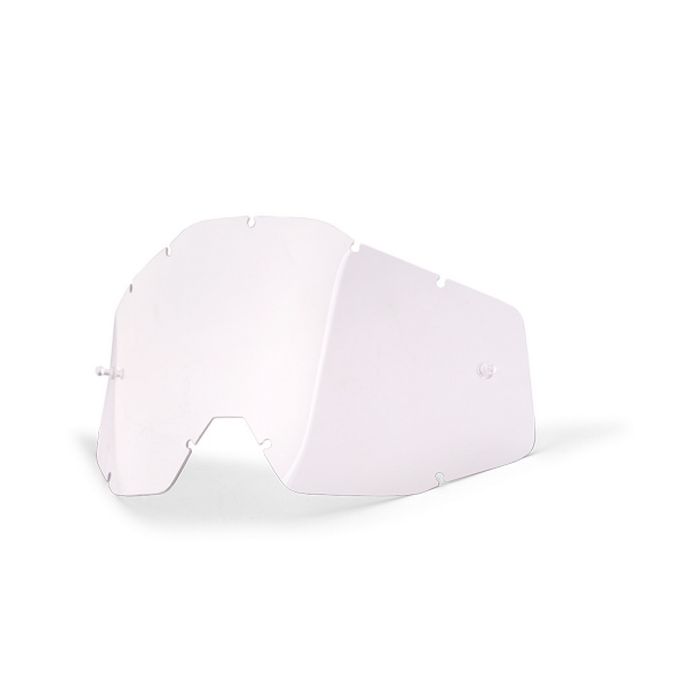 100 Percent Racecraft/Accuri/Strata - Lentille Antibuée
Numéro d'article 101404
Description
100 Percent Racecraft/Accuri/Strata - Lentille Antibuée
Lentille tout usage qui par toutes conditions permet à une quantité maximum de lumière de passer à travers. Compatible avec toutes les Lunettes de Protection Racecraft, Strata & Accuri.
Reviews
Rated

5

de

5
de
DaveB Rapp
par
You can see through them
They are yellow....and see through and they have good fog resistance. Oh they've also add 10+hp to the bike.
Date de publication: 2017-09-17
Rated

5

de

5
de
Anonyme
par
100% Racecraft Anti-Fog Replacement Lens
Bought replacement lens as I scratched the original silver lens during a freezing rain storm while snowmobiling. I have learned to use clear lens now in those conditions. Great product, easy to install.
Date de publication: 2014-04-02
Rated

2

de

5
de
Big Pink Snapper
par
Nice look but scratches easily.
This lens has been used for only a few hours on a super moto bike and scratched when removing bugs with its own goggle bag.
Date de publication: 2019-06-18
Rated

1

de

5
de
Vince
par
100 Percent Accuri Replacement Lense Smoke
Installed and proceeded to clean with Optico wipes from Costco and they are now scratched to the point of being unusable, not having been worn yet. Use the wipes on everything from helmet visors to eyeglasses, never had an issue. Had used the mirrored prior, not sure if the smoke is more susceptible to scratches..
Date de publication: 2019-05-29
Rated

5

de

5
de
Mojo
par
Exacly what I expected
Use them a lot and still don't fog up at -25 degres
Date de publication: 2019-01-30
Rated

5

de

5
de
Mike
par
Fits perfect
Very happy with the product. Great fit Good customer service
Date de publication: 2018-07-07
Rated

4

de

5
de
wesmiller
par
Good Lense
I've had my Strata goggles for a number of years now, they are holding up very well and the only reason I change the lenses sometimes is for variation. I think some of the colours are overpriced and usually only purchase the $15 - $20 ones.
Date de publication: 2017-11-11
Rated

4

de

5
de
doug
par
great looks and nice view during sunny days
love this lens during the day, looks is also nice...
Date de publication: 2017-03-07