NGK Standard Spark Plug
Numéro d'article : 144209
5,39 $ - 27,99 $
4,90 $ - 27,99 $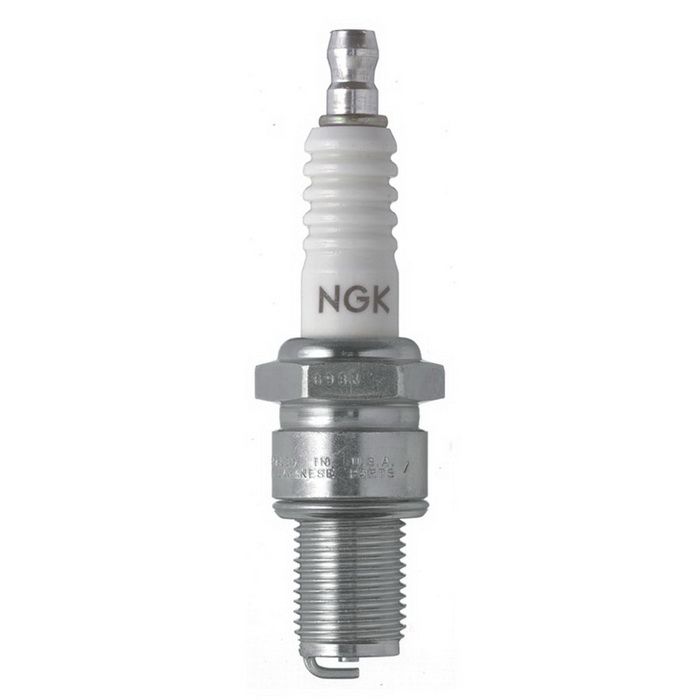 NGK Standard Spark Plug
Numéro d'article 144209
Description
NGK Standard Spark Plug
Multi-Ground Electrodes Improve Ignition Capabilities and are Less Sensitive to Increased Voltage Requirements Due to Gap Growth.
Designed to Specific Manufacturer Ignition Requirements, NGK's Multi-Ground Plugs Maintain All the Features of Their Standard Plugs, Including:
Features:
Corrugated Ribs to Prevent Flashover
Pure Alumina Silicate Ceramic Insulator, Providing Superior Strength and Better Heat Transfer
Copper Core to Aid in Heat Removal
Triple Seals to Prevent Leakage
Reviews
Rated

5

de

5
de
TRCOONHOUND
par
quality of NGK spark plugs
I have always liked the quality of NGK spark plugs. I could not find them in my town or anywhere close. Found them on Canadasmotorcycle.ca friendly service and so fast shipping. Will defiantly deal with again
Date de publication: 2016-05-05
Rated

5

de

5
de
Honda wideopen
par
NGK is always good
NGK is the best brand, IMO. made in Japan doesnt get any better. was a little steep on the price for a spark plug tho.
Date de publication: 2016-04-09
Rated

5

de

5
de
Sparky
par
Easy starts!
Really easy to find parts using the make and model feature. Bike's running smooth again, stoked!
Date de publication: 2017-02-10
Rated

5

de

5
de
BR650
par
NGK a good name in spark plugs
Bought this spark plug as a spare. NGK is a good name and this standard plug works good.
Date de publication: 2016-05-05
Rated

5

de

5
de
bboytaktix
par
Good fit, good product, direct OEM replacement
Still cheaper to buy these and replace them every 7,000km (or so manual says) than to buy the Iridium plugs which could last maybe double the amount of time. More of a time saver to go with iridiums for the price premium. These plugs do the trick, same as stock on my 2014 ZX6R and no issues with gapping either (perfectly gapped from factory).
Date de publication: 2016-08-15
Rated

5

de

5
de
Dralium
par
Perfect
Font parfaitement le travail à bon prix! D'excellentes bougies!
Date de publication: 2016-03-23
Rated

5

de

5
de
RonB
par
All around decent Spark Plug
Even though this spark plug isn't rare, I couldn't find it anywhere in my city. Since I always have had a good experience with Canada's Motorcycle.ca, I decide to order a few. They came in fast and I was on my way.
Date de publication: 2015-06-04
Rated

3

de

5
de
Rish
par
Decent plugs
Even though my 2002 GSXR 600 came with these plugs from factory, I think I should've gone with the iridium replacement plugs, but I went a bit cheap as I was purchasing 4 other things and the bill was staggering up. I dont feel much of a power difference but i do seem a slight lower fuel mileage. Not a 100% sure if my driving habits have changed or if its the plugs. But I did feel slight slugishness after replacing the plugs when the bike is still a bit cold but the motorcycle feels the same overall as it did before. All in all, if you have the choice, go for the iridium version of your spark plug - they are better.
Date de publication: 2013-10-16