FortNine - Carte-Cadeau Virtuelle
Numéro d'article : 53938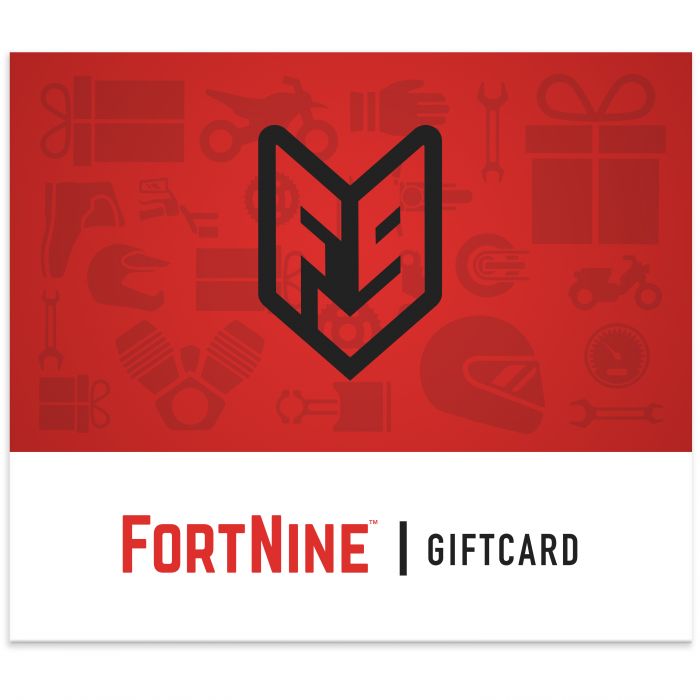 FortNine - Carte-Cadeau Virtuelle
Numéro d'article 53938
Description
Note :
Veuillez noter que pour le moment, seules des cartes-cadeaux virtuelles sont disponibles.
Nos cartes-cadeaux sont un choix intelligent pour toutes les personnes figurant sur votre liste de cadeaux. Elles sont disponibles en plusieurs valeurs nominales et peuvent être utilisées pour des achats futurs.
Caractéristiques:
Échangeable sur votre téléphone ou en ligne
Les cartes-cadeaux virtuelles sont envoyées par courriel dans les 24 heures
Aucune date d'expiration ni de frais de maintien en état sur les cartes-cadeaux FortNine
Reviews
Rated

5

de

5
de
MattGSXR1000
par
Use to combine your prepaid mastecards
I bougt several of these gift cards in order to combine the totals from several prepaid MasterCard gift cards I had accumulated. Your are generally unable to use several different prepaid MasterCard gift cards to make a purchase online, buying several of these and useing them all at checkout allowed me to avoid this situation.
Date de publication: 2017-02-10
Rated

5

de

5
de
Minix
par
My son got the email the very next day with his gift card worked out awesome
Date de publication: 2016-08-25
Rated

5

de

5
de
Chela
par
Love it! Great fit! Good quality. Would recommand.
Date de publication: 2018-07-11
Rated

4

de

5
de
Jerry
par
Worked flawlessly
Bought the gift card for a friend he was surprised and very pleased
Date de publication: 2018-06-13
Rated

4

de

5
de
Lise
par
Perfect for gift giving
I bought a gift card for my son for Christmas, however he got an email about it. My fault, I shouldn't have given you his email, I'll know for next time. I told him to be surprised when he comes home for Christmas lol
Date de publication: 2019-11-28
Rated

3

de

5
de
Leadfoot
par
First, I wanted a GIFT CARD to give as a Christmas gift......NOT a 'virtual' thing!!! I also didn't want it 'sent' to anyone but ME so I could give it to my grandson on Xmas Day! Printing an e-mail with a code on it was NOT my idea of a Gift Card!!! And when I tried to print you 'logo' above to use as a gift card, it was too big and I only got 1/2 of it!! NOT good people!!.........I realize you are 'only' a warehouse, but you need to figure out a way to mail people REAL gift cards when they need one! So ... nothing has been or will be bought until after Christmas, & not by me - to 'review'.
Date de publication: 2019-11-25
Rated

5

de

5
de
Ricky
par
Carte cadeau
Très convivial pour l'obtention des cartes cadeaux.
Date de publication: 2019-01-16
Rated

5

de

5
de
Bsman
par
Useful
I bought this gift certificate so my wife could buy a new helmet for herself, I'm sure she will be happy with the service and selection
Date de publication: 2019-01-16
Questions
Does your website allow a customer to use multiple gift cards to pay for a single purchase? Example: Use two separate $50 gift cards towards a total purchase amount of $100
Yes, multiple gift cards can be used for the same purchase.
Date de publication: 2019-08-27
Can the recipient use the gift card for partial payment and then their CC for the amount remaining?
Yes, absolutely!
Date de publication: 2019-08-27
What if I don't want it e-mailed until December 24?
If this is a gift, like it was in my case, I just emailed it to my address, printed it then gave it to my friend, and then forwarded the e-mail the day after I gave it to him, just in case. He did not have any problems using it. Hope that helps!
Date de publication: 2016-12-12