Race Tech Shock Spring
Numéro d'article : 228046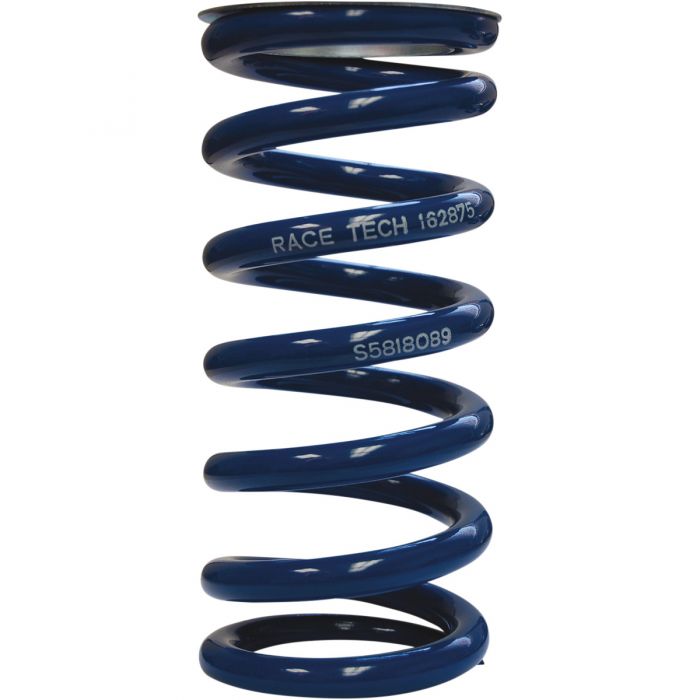 Race Tech Shock Spring
Numéro d'article 228046
Description
Race Tech Shock Spring
Features:
Accuracy and performance
Accurate rates to within 2%
High stiffness-to-mass ratio, shot-peened, heat-treated and preset chrome silicon steel
Choose from varying spring rates to suit your biking needs
Reviews
Rated

4

de

5
de
Chris_1973
par
Good Upgrade
Excellent upgrade and fairly easy to install on your own. Racetech instructions are as awful as ever, a common sense is needed when installing with the adapter collar (which i needed). Note::::: Check the Racetech website to make sure that an Adapter Collar is needed for your application. It can also be ordered from Fortnine. Paired with the front springs, this is a good upgrade for a street bike.
Date de publication: 2017-05-15
Rated

4

de

5
de
Lone wolf
par
Rear spring for my crf250r works GREAT!
The oem spring was too weak for my weight so I got a race tech shock spring. I recomended calling race tech first and getting a recomendation as to the size you need for your weight and riding style before ordering. Canada's Motorcycle has the contact name and number. Don't bother busting your brain to try and figure it out yourself. They don't recommend products that you don't have to buy, for example my bikes manual says my bike has springs set up for a 160lb rider and I am 200lbs, so I called them to price new fork springs and a rear spring, they told me that I only needed to replace the rear spring and that the forks were perfectly rated for my weight. They were right, my bike only bottomed out in the back. They saved me money and got me back on my bike sooner. The spring I needed came within two days. Race tech and Canada's Motorecycle are professionals; they will get it right the first time.
Date de publication: 2016-08-15
Rated

5

de

5
de
Greg
par
Massive improvement
I purchased this spring and seal head for my klr650 shock. Best improvement for adv riding 2 up. Allows adjustability and no more sag or bottoming
Date de publication: 2019-11-18
Rated

5

de

5
de
Rachel
par
Srsp 6.5 kg spring
Bought for my RM85 adult playbike along with racetech fork springs and it rides like a dream now.
Date de publication: 2019-08-30
Rated

5

de

5
de
Logan
par
Sag set
Installed and set sag for my weight and load out. Worked perfect
Date de publication: 2018-08-26
Rated

5

de

5
de
Keyser70
par
It just works
First test this weekend and it was perfect. It did what I hoped it would and the bike handles much better
Date de publication: 2018-05-25
Rated

5

de

5
de
Static
par
Really good experience they had the spring in stock got it at my door in 2 business days.
Date de publication: 2018-03-13
Rated

5

de

5
de
Not Applicable
par
Fit perfect - Should of bought it sooner.....
Had the bike a year befor I upgraded the spring ,,, my only regret is that I should of upgraded day one.....
Date de publication: 2017-08-09