Yoshimura RS-2 Slip-On Exhaust
Numéro d'article : 156723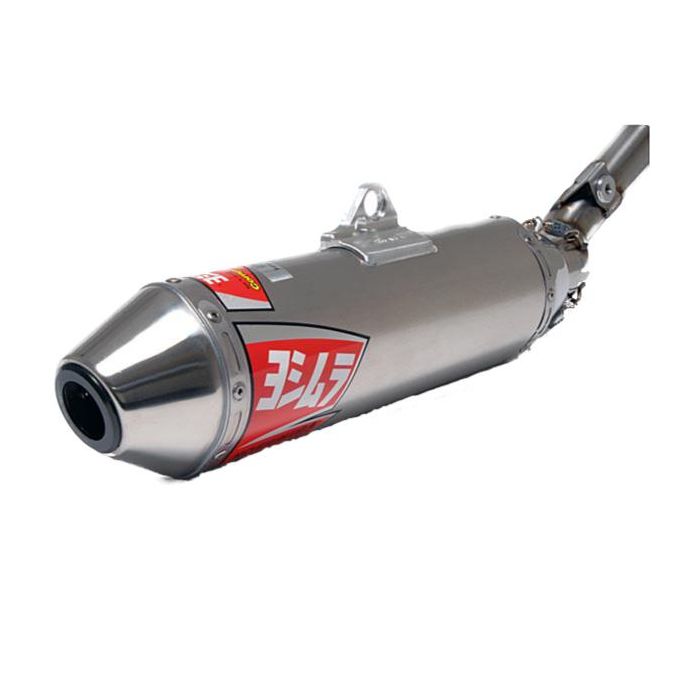 Yoshimura RS-2 Slip-On Exhaust
Numéro d'article 156723
Description
Yoshimura RS-2 Slip-On Exhaust
Features:
Slip-On an RS-2 and a major increase in power and torque occurs.
Slip-On system comes with a stainless sleeved RS-2 muffler, stainless steel mid-pipe, installation hardware, and detailed instructions.
Stainless Systems come with a 96db sound insert/USFS approved spark arrestor installed in the muffler.
Reviews
Rated

5

de

5
de
Anonyme
par
Adds BARK to your bike
super easy to install and about 1/2 the weight of stock exhaust. I really purchased this exhaust to reduce bike weight. I have had Yosh exhaust on my GSXR 750 and loved it. The only minor drawback is this pipe is loud if you are on the throttle! If you are riding casual it isn't so bad but if you wanted to make some noise you could. I found the cagers were more aware of me due to the increased decibels of this exhaust. I also felt the bike breathed better with a little more low/mid flow and increased performance. Couple this with a FMF Powerbomb and you'd notice a bigger difference. The only real drawback is that you have to repack it every 5000 ish Km. or sooner depending on how you ride. a short video of stock and first ride with new exhaust: http://youtu.be/Ji3qyKgVc0I
Date de publication: 2014-05-31
Rated

4

de

5
de
tooks41
par
fast and easy to install
Awsome
Date de publication: 2014-06-04
Rated

5

de

5
de
Kmann67
par
Wow!!!!!
Unbelievable the difference this slip on exhaust made. My bike breathes do much better bringing a noticeable difference in performance. Between the weight difference and the exhaust flow, it makes my bike feel new again.
Date de publication: 2019-06-12
Questions
What is the dB for this? Local laws and park regs require max 94db. 
Stainless Systems come with a 96db sound insert/USFS approved spark arrestor installed in the muffler. Yoshimura do not list the dB ratings on all of their exhausts, so for more information you would need to contact the manufacturer directly
Date de publication: 2019-06-10