Acerbis Impact Evo Knee/Shin Guard
Item # : 479193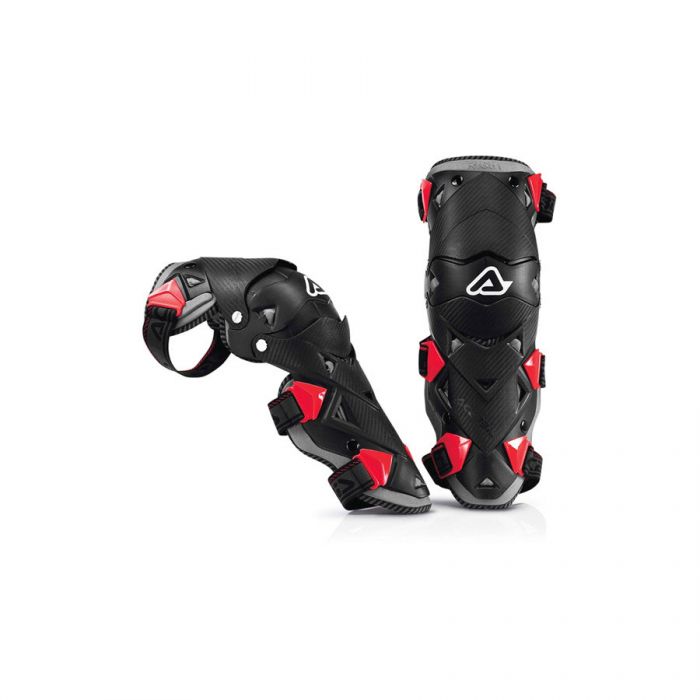 Acerbis Impact Evo Knee/Shin Guard
Item # 479193
Description
Acerbis Impact Evo Knee/Shin Guard
Features:
The EVO Knee Guard features stylish padding which is washable and easily removed by button closure.
The 10mm PU foam features soft velvet and air vents for maximum ventilation.
The Knee area features 2 points of articulation for improved security and mobility.
One size fits most.
Manufacturer Part Number: 2375091042
Reviews
Rated

4

out of

5
by
EEVV
from
Really comfy, easy to put on and take off.
I have brought these on three rides so far and they have been really good to me. Comfy and moves with your leg. Feels well made. My friends have bought some knee pads that were less expensive, but felt almost as good. It is worth it for these nice pads.
Date published: 2019-08-03
Rated

4

out of

5
by
Danno
from
Fantastic mobility
Quality material. Aluminum hinges, and very mobile. Hard plastic shell feels solid. The 2 aluminum pivot points work great and offered free mobilty while walking or riding mx. The internal padding is a bit lacking in thickness and comfort. The pads will still protect in crash but wish it was thicker. The lack of padding is what kept me from giving these knee pads 5 stars
Date published: 2019-05-02
Rated

4

out of

5
by
jclarktm186
from
Awesome product
So far I have had 2 rides with these. They are a huge improvement from the Thors I had originally and for the price you really cannot go wrong if you are like me and unable to afford CTI or Mobius. Great movement and so light you can barely feel them. I have only had two issues with them and neither are product oriented: 1. They are tricky to get tight enough to not slide down luckly the boot holds them in place quite well. 2. I have size 5 in mens alpinestars tech 7 and so the calf of the boot is a little tight to do up with the knees pads. However I just bought velcro from Micheals and made extensions for my boot and that works pretty great. Overall I would recommend this product for sure!
Date published: 2019-04-22
Rated

5

out of

5
by
Bobby
from
Top confo!
Super confortable, les jointures sont bien placé et le tout suit bien les mouvements de la jambes lorsqu'on marche, le lining coussiné à l'intérieur est vraiment confortable, tien bien en place avec les 3 straps. Seul point négatif, les straps se déserre facilement, faut les resserrer de temps en temps. J'ai acheté ces protecteurs pour rider en short par température chaude et je ne suis pas déçu, ils sont bien ventillé aussi, je n'ai pas suer en dessous par une température de 32 avec humidex.
Date published: 2018-08-12
Rated

5

out of

5
by
Eric
from
Super confortable. Tien bien en place avec les trois sangles.
Date published: 2018-05-09
Rated

5

out of

5
by
jeff
from
GREAT KNEE PROTECTION. COMFORTABLE. FITS INMY TECH 7 BOOTS. WOULD BUY AGAIN.
Date published: 2017-05-09
Questions
Is this package for both knees or just one?
These are sold as a pair.
Date published: 2019-07-26
Why is there no sizes 
This item is "One size fits most"
Date published: 2019-12-17