Bridgestone Exedra L-309 OE Front Tire
Item # : 62921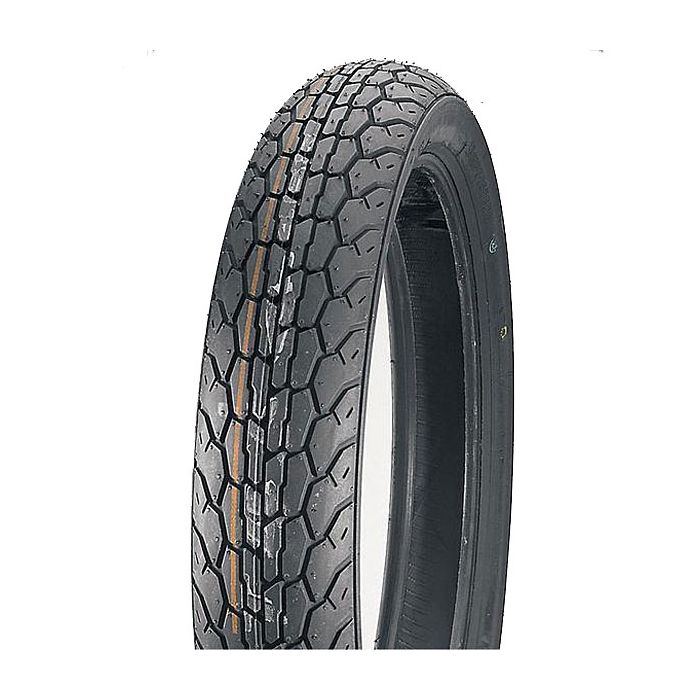 Bridgestone Exedra L-309 OE Front Tire
Item # 62921
Description
Bridgestone Exedra L-309 OE Front Tire
Sizing Information:
100/90 - 19 = Yamaha V Star 650 Custom '88-07
140/80-17 = Honda Shadow Aero '99-02
140/80-17 F = Honda Stateline 2010
110/90S-18 TT = Yamaha V-Star 1100 Custom '02-'09
Questions
Will a tube work in a tubeless tire
Yes it will. Some say the tube will rub more against a more rigid tubeless tire. This could allegedly cause excessive heat but I haven't had any issues in the six years I've been using a tube in a tubeless tire. Putting a bit of talcum powder inside the tire reduces friction also. I hope this helps!
Date published: 2019-10-03