Camso BackCountry Cross-Country Tracks
Item # : 275122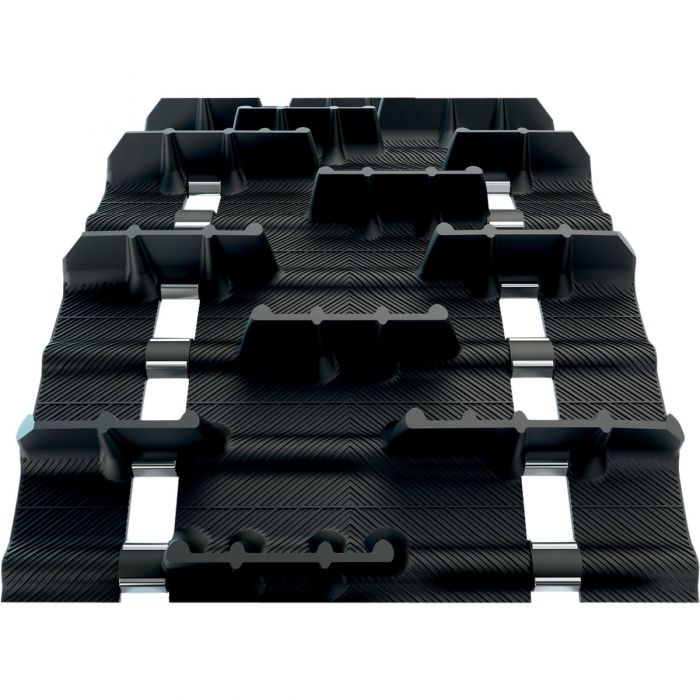 Camso BackCountry Cross-Country Tracks
Item # 275122
Description
Camoplast BackCountry Cross-Country Tracks
Choosing the Right Camso Cross-Country Track for Your Ride:
Camso Cross-Country Tracks
Features:
Not everyone wants smooth trails.
If you love banging the bumps, going hard and pushing it, we have your track.
Camoplast cross-country tracks are built and tested tough to take on the nastiness of the hard-core terrain.
Best for high speed applications
Recommended for internal/external drive sprockets
Features - Fully clipped - all windows open and all pitches have clips
When installing track with taller lug, check clearance between bulkhead and tunnel
NOTE: Not all tracks can be installed on all sleds without modification. To determine if an optional track is compatible with a particular snowmobile, you must check the bulkhead, tunnel, heat exchanger, and suspension wheel positioning for proper clearance. It is your responsibility to verify that there is adequate clearance for an optional track. Camoplast will not be held liable for accidents or injuries resulting from the use of their tracks.