Camso Challenger X3 Mountain Tracks
Item # : 275166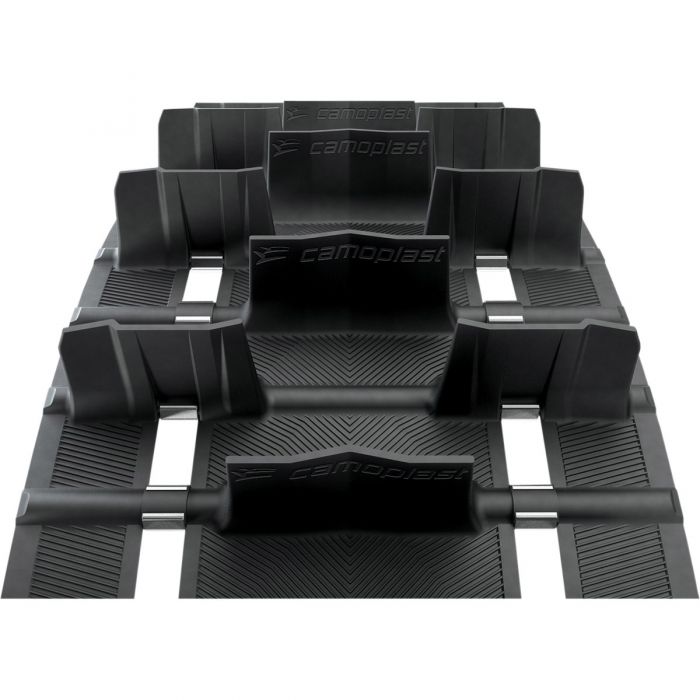 Camso Challenger X3 Mountain Tracks
Item # 275166
Description
Camoplast Challenger X3 Mountain Tracks
Choosing the Right Camso Mountain Track for Your Ride:
Camso Mountain Tracks
Features:
Full 3in. tall lugs provide unmatched traction for boondocking in the most extreme bottomless powder
Lug geometry and support columns allow lug cup and flex action for unmatched flotation
Single-ply construction, 3in. drive pitch and advanced molding technology make it the lightest in its category
NOTE: When installing track with taller lug, check clearance between bulkhead and tunnel
NOTE: Not all tracks can be installed on all sleds without modification. To determine if an optional track is compatible with a particular snowmobile, you must check the bulkhead, tunnel, heat exchanger, and suspension wheel positioning for proper clearance. It is your responsibility to verify that there is adequate clearance for an optional track. Camoplast will not be held liable for accidents or injuries resulting from the use of their tracks.