Camso Cobra 1.6 Cross-Country Tracks
Item # : 275133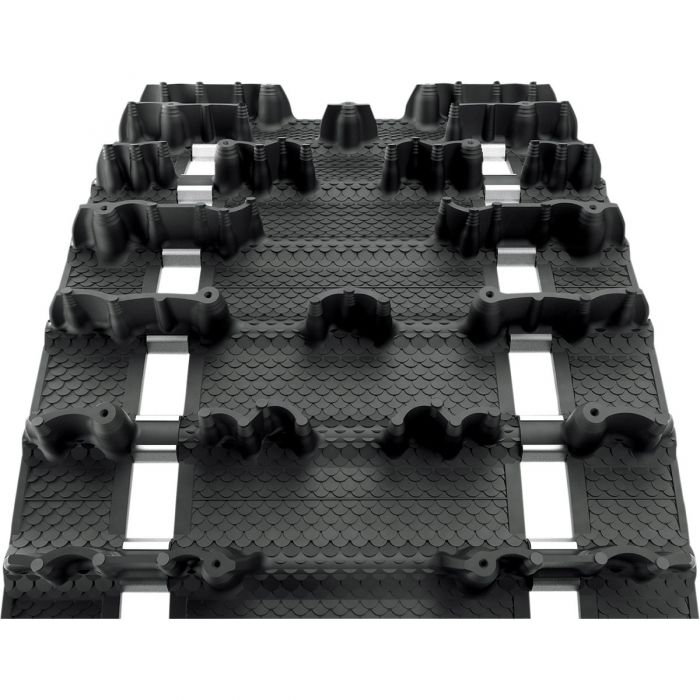 Camso Cobra 1.6 Cross-Country Tracks
Item # 275133
Description
Camoplast Cobra 1.6 Cross-Country Tracks
Choosing the Right Camso Cross-Country Track for Your Ride:
Camso Cross-Country Tracks
Features:
Flexible lug design means excellent off-trail performance without sacrificing top speed
Cupped lugs for superior handling, acceleration and braking in soft loose snow trails
Unique traction teeth for extra grip on hard-packed snow surfaces
Camoplast cross-country tracks are built and tested tough to take on the nastiness of the hard-core terrain.
Handling, hook-up, and bite, - key ingredients built into our aggressive designs for aggressive riders.
On/off trail
Comes with open center window.
NOTE: Not all tracks can be installed on all sleds without modification. To determine if an optional track is compatible with a particular snowmobile, you must check the bulkhead, tunnel, heat exchanger, and suspension wheel positioning for proper clearance. It is your responsibility to verify that there is adequate clearance for an optional track. Camoplast will not be held liable for accidents or injuries resulting from the use of their tracks.