Camso DuraSport Touring Tracks
Item # : 275194
$609.99 - $1,006.99
$609.99 - $914.99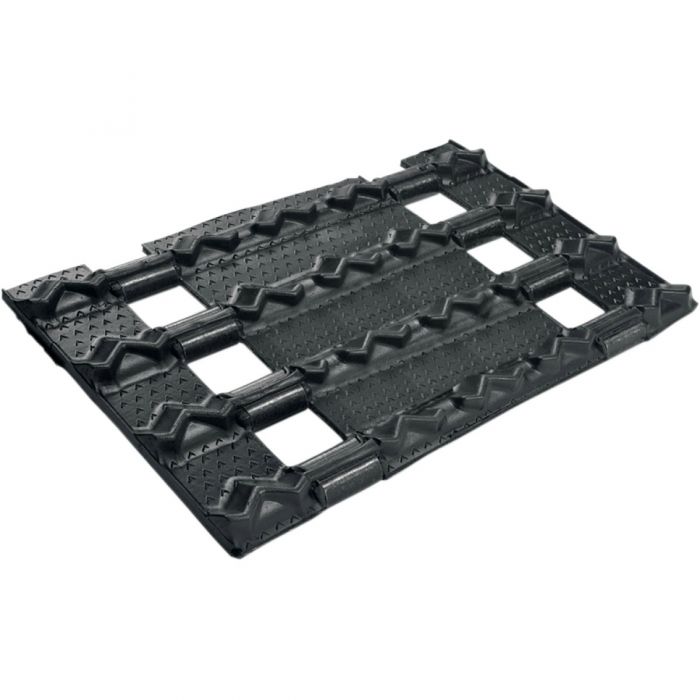 Camso DuraSport Touring Tracks
Item # 275194
Description
Camoplast DuraSport Touring Tracks
Economical, aggressive and durable full-block profile track
For long-haul touring riders, 100 miles in a day or just a trip around the block
These tracks deliver commendable acceleration and braking as well as superior longevity
With a Camoplast touring track underneath your sled, you can rack up the miles with comfort and confidence
Five track profiles are offered in a variety of lengths with lug heights ranging for .53in. to 1.187in.
Windows - all open
1 1/2in. wide sprockets
NOTE: When installing track with taller lug, check clearance between bulkhead and tunnel
NOTE: Not all tracks can be installed on all sleds without modification. To determine if an optional track is compatible with a particular snowmobile, you must check the bulkhead, tunnel, heat exchanger, and suspension wheel positioning for proper clearance. It is your responsibility to verify that there is adequate clearance for an optional track. Camoplast will not be held liable for accidents or injuries resulting from the use of their tracks.
Questions
will this track fit a 1970 Merc 339 25 HP Rocket
No, Camso do not list any tracks for a 1970 Merc 339 25 HP Rocket
Date published: 2019-10-25
I have a 1975 elan skidoo..need 15" track...help!
This will fit your Elan, Camoplast DuraSport Touring Tracks 15in. x 114in. - .530 - 9755T This track will fit most Olympiques and all Elan's.
Date published: 2018-10-30