Camso ICE Attak Hi-Performance Trail Tracks
Item # : 275078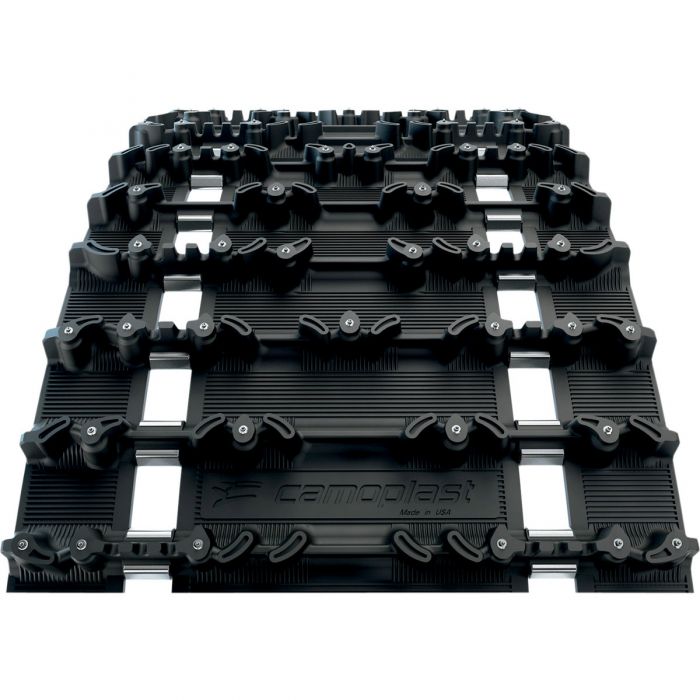 Camso ICE Attak Hi-Performance Trail Tracks
Item # 275078
Description
Camoplast ICE Attak Hi-Performance Trail Tracks
Choosing the Right Camso Trail Track for Your Ride:
Camso Trail Tracks
Features:
Utilizing the new sharp stud with a 33 scratch line pattern
Camoplast delivers traction with the revolutionary Ice Control Enhancement Technology series of tracks
A turn-key solution to performance gains and safer riding with confidence from Camoplast, number 1 traction
Ice Tech Series features and benefits; Factory Pre-Studded Technology, cost effective and lightweight
Ice Ripper Tracks features and benefits listed with the Ice Claw Track with a little bit extra
Lug design based from the high-performance Rip Saw
All the traction benefits of a 1.25in. lug plus 256 carbide-tipped inserted studs (136in. L track has 288 studs)
Studs are strategically placed in areas of the track to provide optimum traction performance and safety in all conditions and surfaces
Fully clipped - all window open and all pitches have clips
NOTE: When installing track with taller lug, check clearance between bulkhead and tunnel
NOTE: Not all tracks can be installed on all sleds without modification. To determine if an optional track is compatible with a particular snowmobile, you must check the bulkhead, tunnel, heat exchanger, and suspension wheel positioning for proper clearance. It is your responsibility to verify that there is adequate clearance for an optional track. Camoplast will not be held liable for accidents or injuries resulting from the use of their tracks.
Questions
do you make a pre studded track 1.6 or bigger to fit a yamaha viper xtx se 141
Hi Russ, We do not carry pre studded tracks. ~Danielle, Customer Service, Canada's Motorcycle
Date published: 2015-03-03