Duro HF243 Mud/Snow Front/Rear Tire
Item # : 191863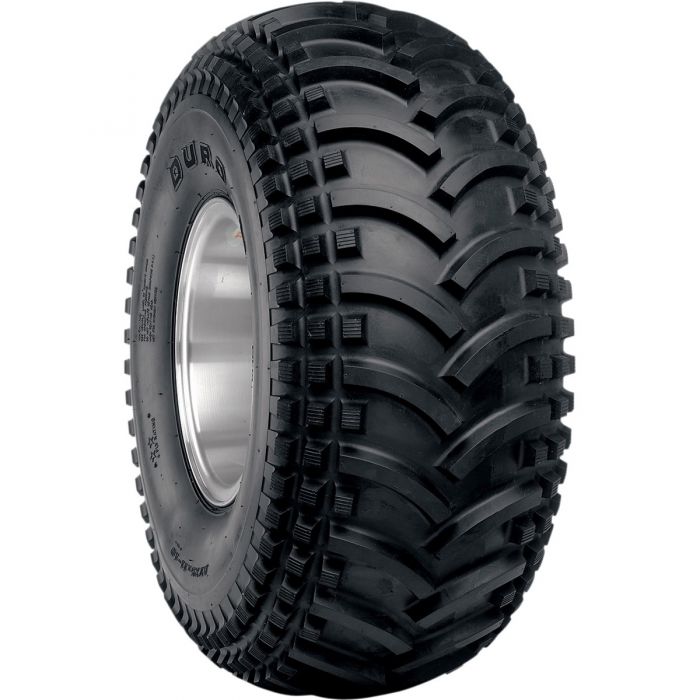 Duro HF243 Mud/Snow Front/Rear Tire
Item # 191863
Description
Duro HF243 Mud/Snow Front/Rear Tire
Features:
Rugged construction will get you there and back
Features a popular tread design that's great for swamp touring or running up the dunes
Works very well in snow
Available for many 4x4 machines
Tube or tubeless
Reviews
Rated

5

out of

5
by
Newfi
from
I have not installed the tire yet, my bike is in Newfoundland. In May I will install. The tire is an exact match to what I have now. I am pleased You had what I wanted. Thanks.
Date published: 2015-12-05
Rated

5

out of

5
by
muskokargo
from
Argo replacement
Got these as a cheap replacement tire for my 6x6. Great traction in the mud, easier turning on pavement, and swim well when installed backwards. Huge improvement over my worn out runamucks. Love em'!
Date published: 2019-11-02
Rated

5

out of

5
by
Frank
from
Très efficace, qualitée prix
Tres bon produit, qualité prix, ce n'est pas la première fois que j'utilise ce produit et je suis très satisfait
Date published: 2019-08-28
Rated

5

out of

5
by
Dalt
from
great tire
Got these for my Honda 200m atc and they are awesome and the price is good too.
Date published: 2019-07-11
Rated

5

out of

5
by
hp1953
from
Bon prix,article tel que décrit,livraison gratuite et très rapide.Très content de mon achat.
Date published: 2019-01-21
Rated

5

out of

5
by
Swamp Donkey SS
from
Cheap tires that really dig
I bought these tires as a lightweight upgrade to the smaller stock tires on the rear of my son's Grizzly 125. We went out for a few rides over Christmas / New Years in snow ranging from 10-14" deep. His little quad only has about 6" of ground clearance but I was very surprised to see that with these tires he could plow through the snow without any issue. For a 2wd quad these tires are a great deal.
Date published: 2019-01-16
Rated

5

out of

5
by
Al fort
from
I was at my hunting camp for the last week and i install the tire purghase and they are excellent. I double the traction on my 3 weeler.
Date published: 2018-07-20
Rated

5

out of

5
by
Jack1953
from
Very goog tire.
Pround to received my new tires, installed and rided on my land. That,s what my Honda fourwheels 1985 need to carry me for a good 10 years. Shipping free with Canada Post services is a good option, thank you Fort Nine for your good services.
Date published: 2018-06-08