Dynojet Quick Shifter Shift Rod Tension Sensor for PCV
Item # : 480931
$374.99 - $378.99
$239.99 - $378.99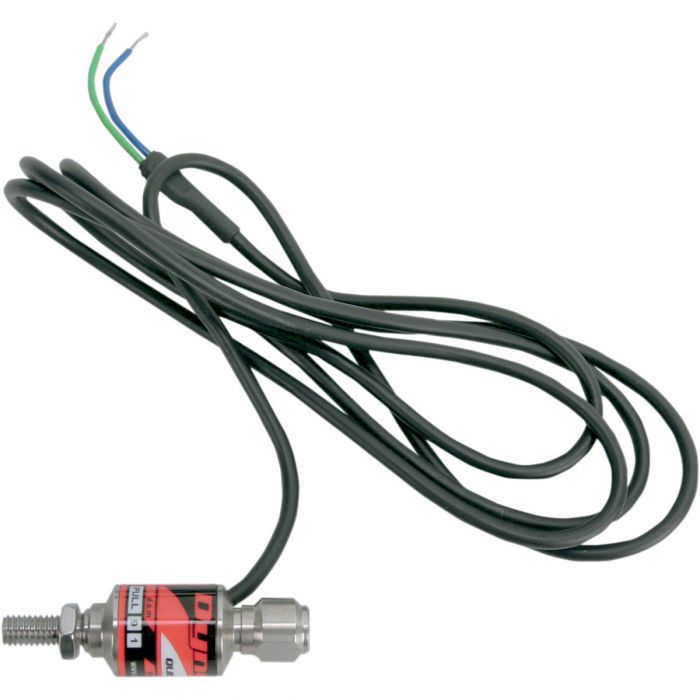 Dynojet Quick Shifter Shift Rod Tension Sensor for PCV
Item # 480931
Description
Dynojet Quick Shifter Shift Rod Tension Sensor For PCV
Features:
Races are won or lost in fractions of a second
Dynojets Quick Shifter (DQS) kit allows full-throttle, clutchless upshifts in racing and performance riding applications
The shift rod pressure/tension sensor kit is a universal sensor that mounts to the shift rod in either a push or pull configuration
Requires modification of gear-linkage tie-rod
The linear travel sensor kit works with bikes that have no shift rod, or on those the shift rod sensor will not fit
Mount one end to the shift lever and the other to a fixed point on the chassis
Push- and pull-types available with universal mounting kit
Plugs directly into the Power Commander USB expansion port with no re-wiring required
Power Commander Control Center software lets you set engine dead time during upshifts and minimum rpm for system operation
To order either of the above sensors, you must find the correct direction of movement during an upshift (push or pull). For the shift rod/pressure/tension sensor, press on the shift lever in the direction of an upshift to see if the rod is pushing or pulling on the clevis on the shift shain.For the linear travel sensor, also move the shifter for an upshiin.If movement is down, a pull sensor is needed. If movement is up, a push sensor is required.