Gates Barricade Fuel Injection Hose
Item # : 715744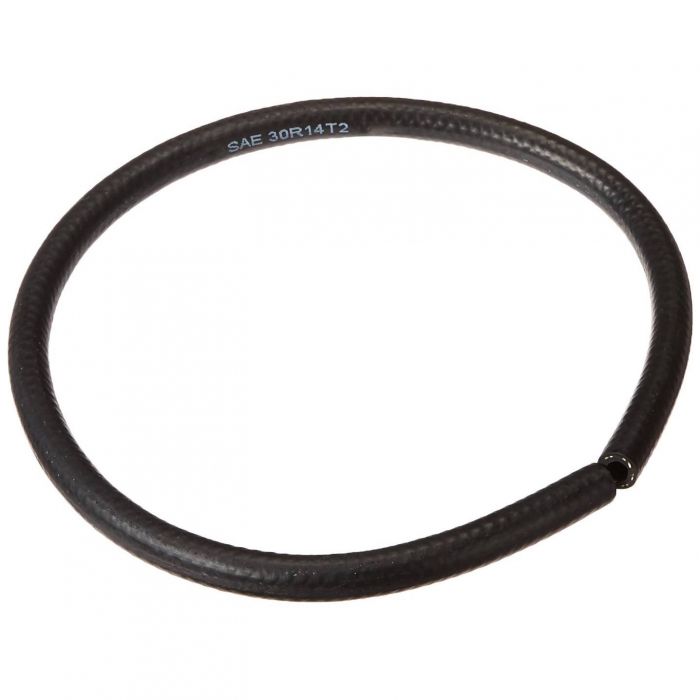 Gates Barricade Fuel Injection Hose
Item # 715744
Description
Gates Barricade Fuel Injection Hose
Before you start your engines, equip them with Gates fuel hoses. We've engineered our fuel line hoses at the cutting-edge of fuel-efficient, environmentally-safe design, so your engine will perform with superior power.
Modern Fuels Require Modern Fuel Hose. Installing Barricade protects the system against the aggressive fuel mixtures of today's modern fuels, which can degrade basic rubber hose and result in customer comebacks. Plus, with Barricade, you can be assured that you are complying with permeation laws, and providing your customers with the best hose available – all while being environmentally-friendly. 225 psi working pressure rating (best-in-class). Aramid reinforcement spiral braid for superior burst strength. Exceeds SAE J3OR14T2 as well as low-permeation requirements for CARB. Approved for use with Gasoline, Ethanol/Gasoline blends (gasohol) such as E10, E15 or E85, Diesel, Biodiesel including soybean methyl ester (SME), rapeseed methyl ester (RME), palm methyl ester (PME), Biodiesel/Diesel blends such as B20, and 100% Methanol.
Features:
Temperature Range: -40°F to +257°F (-40°C to +125°C) continuous, up to 302°F (150°C) intermittent..
HNBR Tube w/Thermoplastic Barrier and CPE Cover.
Aramid Fiber Reinforcement.
Meets SAE 30R14 T2, CARB & EPA Non-Road Fuel Lines (<15g/m²/day) for spark ignition engines.
Multiple Fuel Compatibility: Gasoline, E10, E15, E85, 100% Methanol (no Blends), Diesel, and Biodiesel.
Biodiesel Compatibility: Up to B100 (SME, PME, RME), max temp +212°F (+100°C).
Working pressure: 225 psi max.
Crimped Fittings Available: GC Stem w/Crimp Ring.
Manufacturer Part Numbers:
27334 - 1/4" I.D. x 2' L
27335 - 5/16" I.D. x 2' L
27339 - 1/4" I.D. x 25' L
27340 - 5/16" I.D. x 25' L