Givi DLM30 Trekker Dolomiti Case
Item # : 644650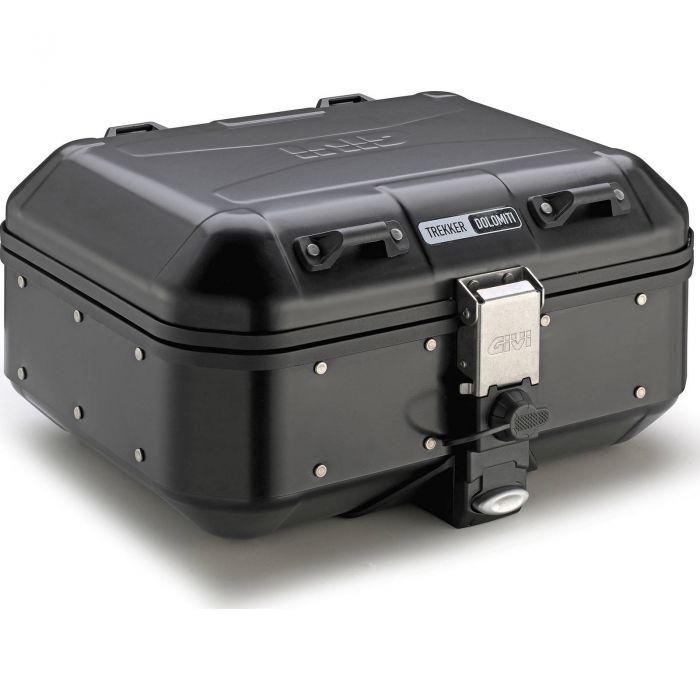 Givi DLM30 Trekker Dolomiti Case
Item # 644650
Description
Givi DLM30 Trekker Dolomiti Case
Givi Dolomiti cases are aesthetic refinements of the tank-like Givi Trekker Outback series of hard cases. This case features similar aluminum construction but the rounded corners suggest urban and suburban utility instead of Dakar exploits. Trekker Dolomiti MONOKEY® case in aluminium finish, matt black painted, 30 ltr. Can be used as both a top-case (compatible with all Monokey plates), or as a side-case (compatible with PL_ _ _ and PLR_ _ _ side frames). While the Trekker Outback series of side cases requires specific racks that are only produced for a select crop of adventure bikes, the Dolomiti cases are adaptable to any Givi Monokey side case racks.
Features:
Can be used as a Top case or Side case
Dimensions: 41cm D x 46cm W x 24cm H (16.4" D x 18.1" W x 9.4" H)
Volume: 30 Liters
Material: Aluminum
Max Load: 10kg (22 Lbs)
Sold each
Note: Monokey racks sold separately.
Manufacturer Part Numbers:
DLM30A / 076-421 - Aluminum
DLM30B / 076-424 - Black