Givi Universal GPS/Smartphone Holder
Item # : 644853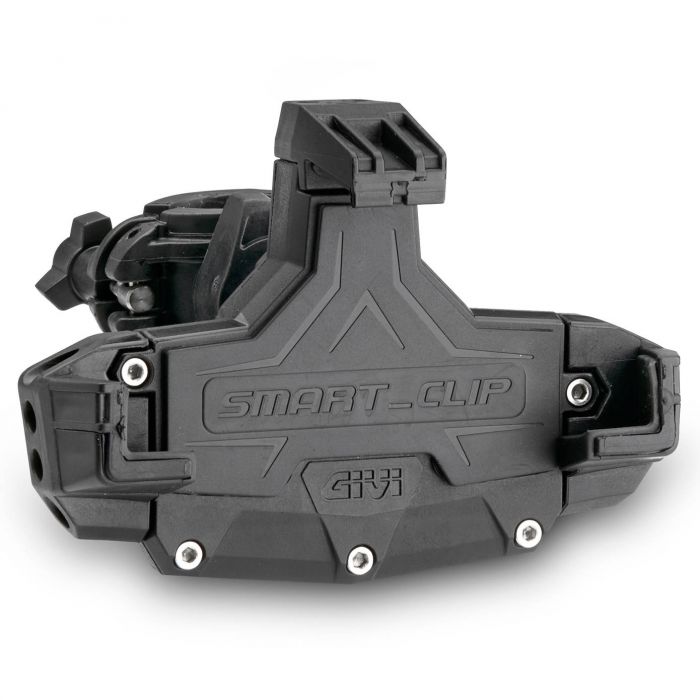 Givi Universal GPS/Smartphone Holder
Item # 644853
Description
Givi S920 Smart Clip
Universal smartphone holder pliers to mount on motorcycles, scooters, snowmobiles, quads and bicycles.
Features:
A patented product that has been designed and made in Italy;
Made from materials with high chemical and mechanical resistance: metal parts constructed from stainless steel and anodized aluminium; techno-polymer plastic elements moulded with a techno-elastomer to significantly increase the longevity of each component and to provide grip in the smartphone support areas
Compatible with diameters between 8mm and 35 mm
Ability to fit around sections that are not perfectly circular and with a maximum diameter of 37mm
Designed to avoid interfering with the camera on most smartphones, allowing video shooting on the go
Wide adjustment range to fit a variety of different smartphones
Easy lock and release of the device
Each operation can be carried out without the use of tools;
All components remain attached to each other, even after being removed from the vehicle which reduces the risk of components being accidentally lost
Also included is a "GRIP+" elasticated safety strap, designed for use on roads with a particularly uneven surface
Maximum thickness: 13 mm
S920M
For devices with external dimensions from 112 x 52mm to 148 x 75mm.
Minimum dimensions: 112 x 52mm
Maximum dimensions: 148 x 75mm
S920L
For devices with external dimensions from 144 x 67mm to 178 x 90mm.
Minimum dimensions: 144 x 67mm
Maximum dimensions: 178 x 90mm
Manufacturer Part Numbers:
S920M / 076-S920M - M
S920L / 076-S920L - L