Klock Werks Flare Windshield
Item # : 280310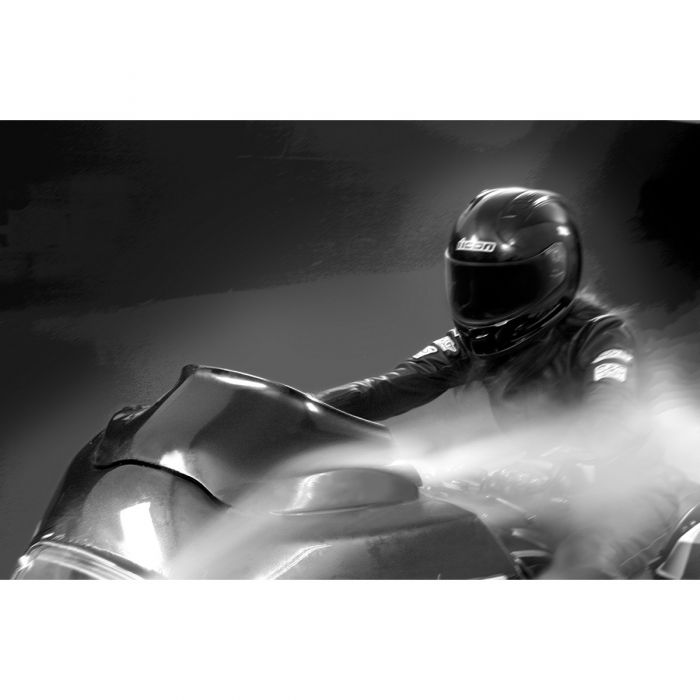 Klock Werks Flare Windshield
Item # 280310
Description
Klock Werks Flare Windshield
Features:
Wind tunnel designed and tested, the hips provide added downforce while the flip at the tip directs air over the rider to help eliminate the swirl of air found in front of the rider on standard windshields
LexanPolycarbonate with FMR hard coating is used to create these custom-molded designs with unmatched durability; 8in clear is paintable and can be left clear or painted to match the fairing
All are predrilled for easy mounting using stock windshield hardware
Made in the USA
Reviews
Rated

5

out of

5
by
LennyM
from
Klock Werks Flare Windshield for FLHTCU
Best accessory for this bike, at 60 mph pushes the bike down on the road, very stable riding at hwy speeds, wind deflects over my head, 6.5 inch shield FLHTCU I am 5 ft 9 in. changed the look of the bike looks great.
Date published: 2015-10-17
Rated

5

out of

5
by
paul
from
builds an air dam
Happy with the product as it does build an air dam and deflects bugs away from the driver. I can see over this shield more than others without getting debris on my face
Date published: 2015-08-11
Rated

5

out of

5
by
Orvil
from
It really deflects the wind away from your head!
I tried the item for a 200 mile ride and had to sell it because it was to dark to see through with sunglasses on. I wanted a windshield to look over and the 8.5 is to high. So I have ordered a 6.5 Tinted in stead of Dark Smoke.
Date published: 2015-07-04
Rated

4

out of

5
by
Bill
from
Just right for me!
Installed the 8.5 inch dark smoke on my 2013 FLHTCU Ultra Classic. I am 6ft 1in and ride with my visor open on a full converage helmet. Reduced buffeting from the 7in Wind Jammer that I had before. Very little air around sunglasses and in ears. Glad I found it on my second try...windshields are expensive and don't seem to sell well used. Very satisfied with this product but you have to accept a little sight-through distortion when looking through at the road just ahead of your bike. Straight vision is above windshield by about 2 inches and is just right.
Date published: 2017-05-05
Rated

5

out of

5
by
Harley Rider
from
Put a 8.5 inch on my 2014 Ultra Ltd. Great windshield. Would highly recommend this over the stock windshield.
Date published: 2016-03-22
Rated

5

out of

5
by
Chafer
from
Love the windshield
Two days after installing the Windshield took a short road trip, it was a great improvement, adds a nice look to the bike also. Highly recommend !!!!!
Date published: 2015-08-08
Rated

5

out of

5
by
The Goose
from
perfect fit on my street glide.
The quality is good, fit is good. I'm almost 6-2" and I does an ok job for wind protection. if I sit up straight at high speeds, I'll get a face full of wind. If I slouch down its fine. For long rides, I'll change it out for the 12.5" one I bought that is clear.. the nice thing about the design is that at low speed, you get lots of air for cooling, at high speeds, it kicks the air up higher. I'd really like to see a slip on piece that I can add or take off quickly to the top of this one.
Date published: 2015-07-05
Rated

4

out of

5
by
Lars
from
the hype is true , very pleased with purchase , Kudos to Klock Werks
Date published: 2016-06-24
Questions
how can`t take the heiht of the windshield ex. 8.5 6.5 po. for a harley 2009 flh tcu
Vertical height. Go to the top of the screen, straight edge out towards the front and then vertical line down to touch the screen's mounting point to the bike. Measure the vertical line. 
Date published: 2019-04-01
Windshield effectiveness is very rider and bike specific. What is the return policy for windshields? I'm looking at the 6.5 but not 100% sure it'll work for me. 
Some people like wind in their face and some like none. I had the KW 9" windshield on my Kawasaki VN1700 Vaquero. It worked great around town and backroads where speeds were in the legal range. On the highway, I was getting some buffeting on top of my helmet. I'm 5'8" and wear a full face helmet. I got the 12" offering from KW, but it was a tad too tall and I had to occasionally look through it; I wasn't happy as it created a distorted view. I'm running a diffferent brand shield now; that said, in the looks department, KW tops them all.
Date published: 2017-05-21