Leatt Shoulder Brace
Item # : 536663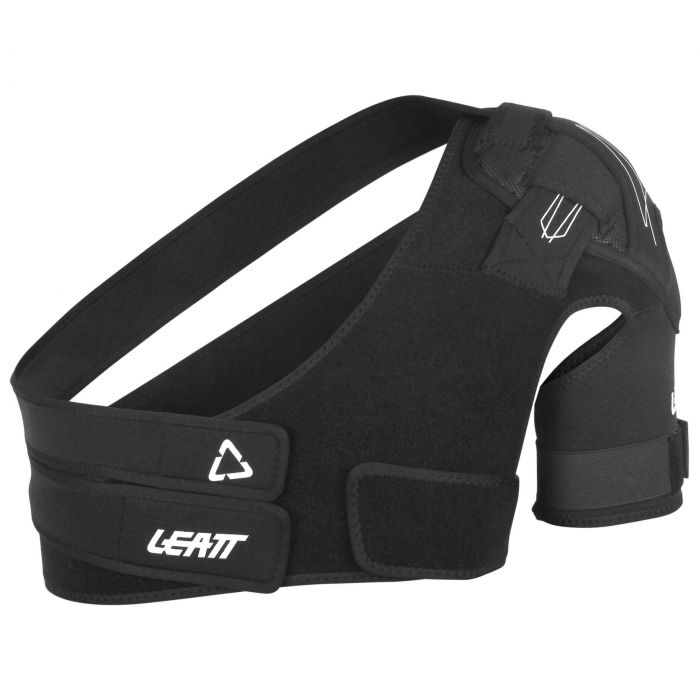 Leatt Shoulder Brace
Item # 536663
Description
Leatt Shoulder Brace
The Leatt shoulder brace provides riding confidence for anyone with a pre-existing shoulder injury or is prone to shoulder dislocations.
Features:
Snug under the jersey fit
Adjustable compression
Great 4-way adjustments for perfect pull and cupping
Shoulder loop strap
Arm strap to prevent cup from moving upwards
Wide chest strap for comfort and secure fit
Semi stretch perforated neoprene base
Sold individually
Sizing:
S/M: 30" - 40" / 76 - 101 cm
L/XL: 40" - 45" / 101 - 115 cm
2XL: 45" - 52" / 115 - 132 cm
Questions
HOW DO YOU SIZE FOR THE SHOULDER BRACE
The measurements are according to your chest size: * S/M: 30" - 40" / 76 - 101 cm * L/XL: 40" - 45" / 101 - 115 cm * 2XL: 45" - 52" / 115 - 132 cm
Date published: 2017-07-03
Looking for the best option for both of my shoulders. If this product would be recommended, can two be worn at the same time?
For the price, it is the best option I have found for my dislocated shoulder. It is good enough quality it can serve as a decent shoulder pad. I think 2 could be worn, just cumbersome to put two on and take two off.
Date published: 2019-01-09