Magnum Black Pearl Alternative Length High Efficiency Clutch Cable
Item # : 461985
$22.99 - $162.99
$22.99 - $162.99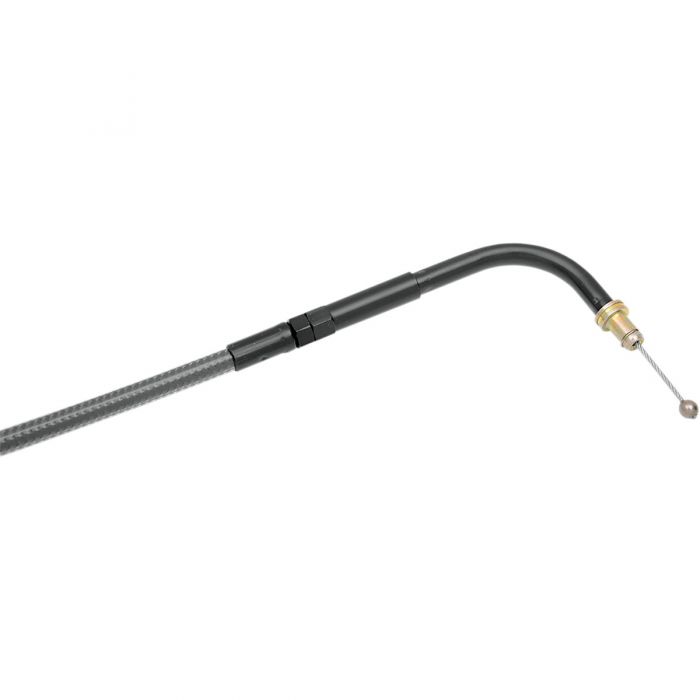 Magnum Black Pearl Alternative Length High Efficiency Clutch Cable
Item # 461985
Description
Magnum Black Pearl Alternative Length High Efficiency Clutch Cable
The Industry's highest quality braid available in three color choices to compliment your bike; Sterling Chromite® II, Black Pearl and Polished Stainless, the brightest "stainless" braid on the market
Braid color and weave match on all Magnum control cables and brake lines
Coated with a non-yellowing, crystal clear FEP fluoropolymer outer jacket for exceptional protection against scuffing paint or chrome
Low-effort, high-efficiency cable design meets or exceeds all OE specifications for fitment, construction, and endurance
All fittings are polished and chrome or black-chrome plated
Rubber seal in transmission fitting eliminates fluid leaks
All cables are factory lubricated for smooth, consistent, long-lasting operation
Made in the U.S.A.
NOTE: Check torque spec on transmission fitting when installing.
NOTE: Late style cables are measured with the adjuster completely collapsed.