Moose Forester Front Storage Trunk - 3505-0132
Item # : 175696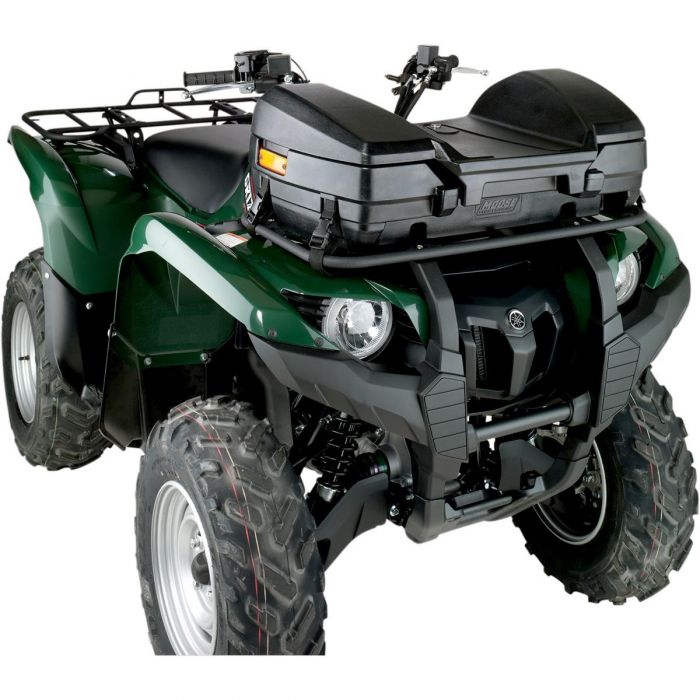 Moose Forester Front Storage Trunk - 3505-0132
Item # 175696
Description
Moose Racing Forester Front Trunk
Made from easy to clean, high impact resistant polyethylene
UV stabilized
Built-in enclosure to store cans
U-bolts for permanent mounting
Fits all ATVs
Includes lockable latches
Measures 32in L x 18in W x 11in D
Manufacturer Part Number: 3505-0132
Questions
What is the depth of the trunk in the middle?
The manufacturer does not provide us with this information. You could try contacting them directly to see if they have any additional information
Date published: 2019-01-16
What size gas can in litres does it hold?
1.25 gallon each
Date published: 2019-09-26
Does this come with the gas cans.
Hi Chuck, the gas cans are sold separately.
Date published: 2018-09-26
Very interested in the trunk. I see the gas cans you carry are out of stock. I am wondering if a Scepter brand gas can will still fit inside. It looks as though it was shaped to fit the Wedco brand style of jug which seems to be in low supply anywhere.  
No they won't fit. I have them because the other brand that fits wasn't available. If you put them in the front seal is not tight. Mud and water sometimes get in in small amounts but if you ride a dusty trail behind someone, everything in it will be covered in dust.
Date published: 2018-10-30