Motion Pro Clutch Cable
Item # : 129737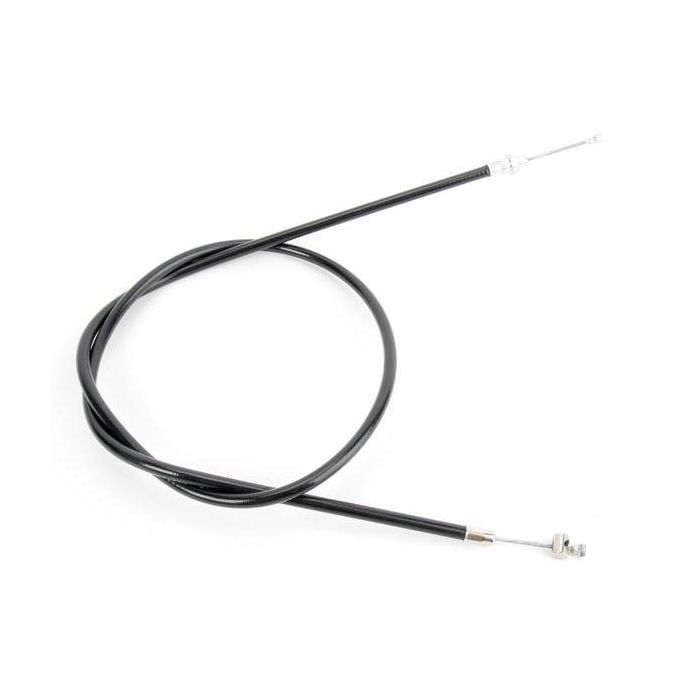 Motion Pro Clutch Cable
Item # 129737
Description
Motion Pro Clutch Cable
Keep your clutch working smoothly with a new cable from Motion Pro.
Standard black vinyl coil-wound housing
Meets or exceeds O.E. quality
Inner nylon sleeve for longer life and smooth operation
Image is for reference only, actual product may vary
Reviews
Rated

3

out of

5
by
motocrossdenver
from
Fair enough
I go to the motocross track a lot and i went through this cable 2 times in 3 months. I guess i do motocross so you go though them often. fair enough. good price
Date published: 2015-10-13
Rated

5

out of

5
by
Gman
from
Product looks and feels exactly like original. Fits perfectly as advertised
Date published: 2017-09-18
Rated

5

out of

5
by
Dannniej
from
Works well
I had to adjust the stretch out of three times, it seems to be done stretching now, works very smoothly
Date published: 2016-08-13
Rated

1

out of

5
by
metalonmetal
from
Poor terminal design
Mine lasted me 13 months of daily riding. When the cable pulled out of the terminal at the lever, I had a chance to dissect the design. The cable only runs half-way through the terminal and is not designed in any way to resist pulling out. It appears this cable relies on the force of the terminal being pressed onto the cable alone. While it worked well for a year, I'd say it's worth spending the extra buck to get a better designed cable that won't leave you stranded 400 km deep in the sticks forcing you to bump-start and speed-shift your way out of the problem.
Date published: 2016-04-12
Rated

2

out of

5
by
wesmiller
from
Giving This Cable A Second Chance
I'm a big fan of MotionPro products. This cable was easy to install, and it pulls easy with good response when adjusted correctly. I installed it on my KX250F over the winter and have about 18 hours on it since. I was riding a track this summer, when I noticed a change in clutch pull...turns out my cable was only hanging on by a thread! I kept the cable lubed and didn't notice any fraying whatsoever, even a week before this ride. I don't know what happened. I ordered a new one and this time I'm going to try and keep the barrel at the end of the cable greased to prevent this from happening again.
Date published: 2016-08-14
Rated

3

out of

5
by
Mike
from
This cable is functional. However The original cable had an adjustable housing length whereas the new one didn't. Had to do a minor modification to my clutch lever to get enough free play in the cable adjustment. Works well now.
Date published: 2019-11-20
Rated

5

out of

5
by
Rj20045
from
Amazing clutch cable
I bought this for my 2006 Suzuki RM 250 it's amazing and would recommend to anyone
Date published: 2019-11-19
Rated

5

out of

5
by
Skeedoo
from
Great cable
Inexpensive replacement for the worn stock cable. Combines it with other items I needed for free shipping.
Date published: 2019-08-31
Questions
How long is this cable? Building a street fighter project need a little longer cable then stock.
These cables are all vehicle specific, so the manufacturer does not provide the measurements for the lengths. You can try contacting the manufacturer directly, and they may be able to help you if this is for a custom application
Date published: 2019-01-24