Motul 510 2T Technosynthetic Oil
Item # : 60171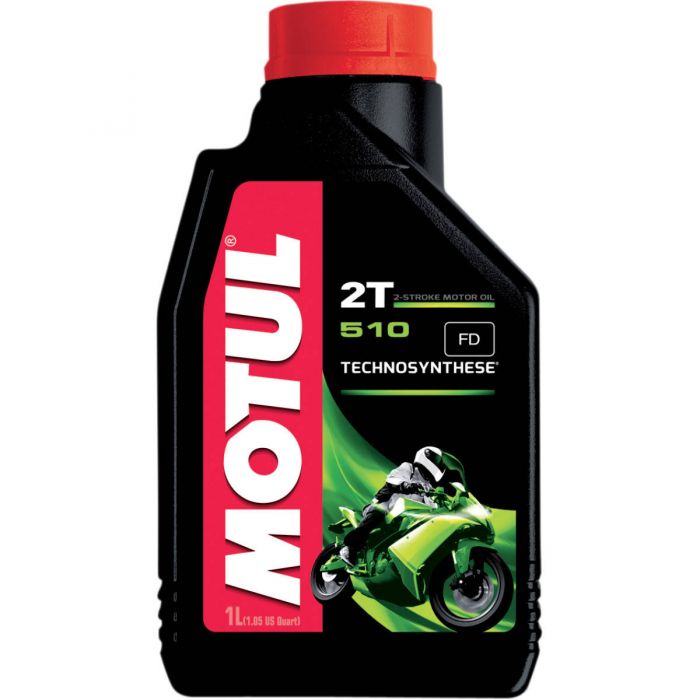 Motul 510 2T Technosynthetic Oil
Item # 60171
Description
Motul 510 2T Technosynthetic Oil
Features:
Technosynthetic - Anti-Smoke
Contains synthetic products with very high combustion properties which decreases smoke and deposits
Allows to reduce drastically internal engine fouling, piston ring sticking, piston and exhaust port deposits
Compatible with catalytic converters
Exceeds JASO FC
Standard: API TC / ISO-L-EGD
*Oil injection or Pre-mix
Manufacturer Part Numbers:
104028 - 1 L
104030 - 4 L
Questions
Anyone ever used this in a dirtbike or quad?  I use the 710 and it seems overkill at 25 bucks a litre considering I mostly just putt along trails. 
Used Motul T2 in 2006 Yz250 for years with out any problems. Chainsaw loves it as well. I run both very hard. I bought KTM SX250 2016 and am running it at 50:1 all summer.
Date published: 2018-09-07