Total 50/50 Engine Coolant
Item # : 675635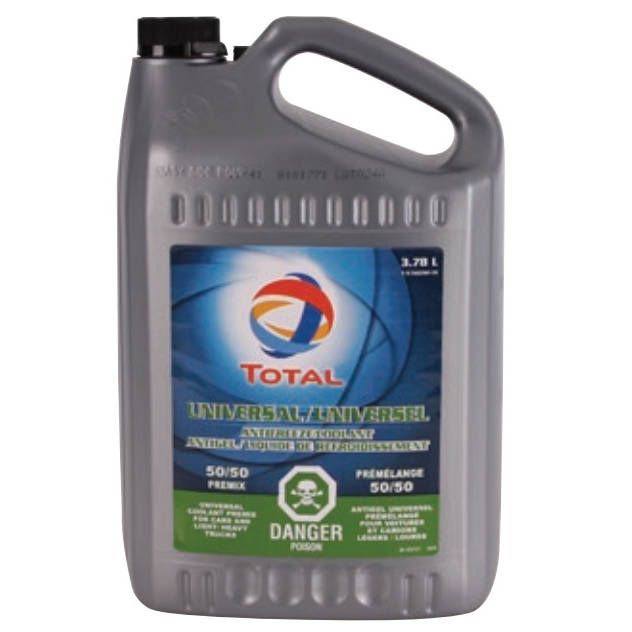 Total 50/50 Engine Coolant
Item # 675635
Description
Total 50/50 Engine Coolant
Superior quality ethylene glycol based low silicate engine coolant. This product protects coolant system metals, including heat sink aluminum, against pitting caused by cavitation and corrosion. It provides exceptional cooling in summer and excellent protection against freezing in the winter. It provides superior radiator freeze protection down to -37°C and boiling overflows up to 129°C (with a radiator cap in good condition with a capacity of 100 kilopascals (15 psi)).
Benefits:
Size: 3.79L
Protects against winter freezing and summer overheating
Prevents pitting caused by cavitation and corrosion of brass, copper, solder, steel, cast iron and aluminum
Low silicate
Aluminum compatible
Premix - DO NOT ADD WATER
Manufacturer Part Number: 193086
Questions
What color is this mix ?
Its green.
Date published: 2019-12-02