Woodys Signature Series Carbide Studs
Item # : 181093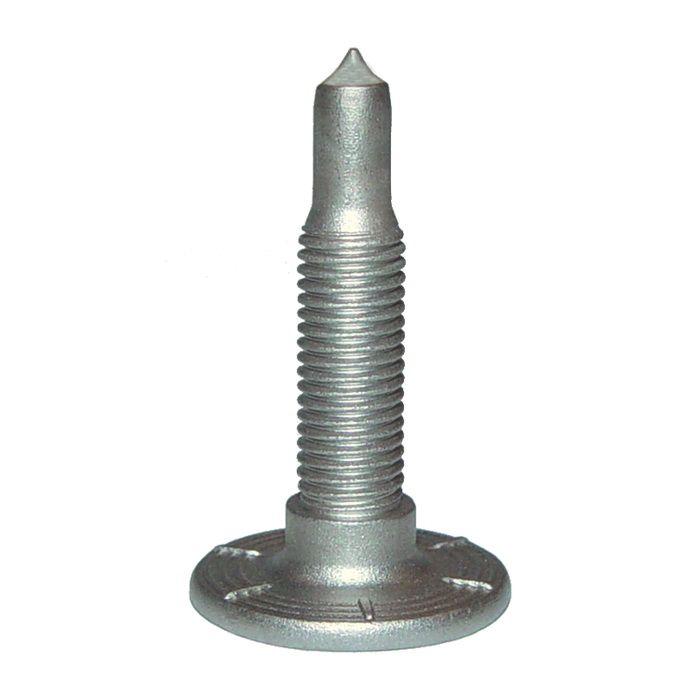 Woodys Signature Series Carbide Studs
Item # 181093
Description
Woodys Signature Series Carbide Studs
Features:
Non-hardened; trail use only; no warranty if under-studded or used for racing
Highly corrosion-resistant design for harsh conditions
60 degree carbide point for superb penetration and durability
15/16 in. head; 5/16 in. shank
Impact-resistant one-piece stud/head
Includes studs and steel locknuts
All studs have 5/16" thread
Big Nuts (ALN2-4500) Included with 1.325" & 1.450" lengths
Support plates are sold separately.
Manufacturer Part Numbers:
SSP-1005-A - 1.000 inch - 24 pc
SSP-1005 - 1.000 inch - 48 pc
SSP-1005-B - 1.000 inch - 96 pc
SSP-1005-C - 1.000 inch - 144 pc
SSP-1075-A - 1.075 inch - 24 pc
SSP-1075 - 1.075 inch - 48 pc
SSP-1075-B - 1.075 inch - 96 pc
SSP-1075-C - 1.075 inch - 144 pc
SSP-1075-M - 1.075 inch - 1008 pc
SSP-1175-A - 1.175 inch - 24 pc
SSP-1175 - 1.175 inch - 48 pc
SSP-1175-B - 1.175 inch - 96 pc
SSP-1175-C - 1.175 inch - 144 pc
SSP-1175-M - 1.175 inch - 1008 pc
SSP-1325-AS - 1.325 inch - 24 pc
SSP-1325-S - 1.325 inch - 48 pc
SSP-1325-BS - 1.325 inch - 96 pc
SSP-1325-CS - 1.325 inch - 144 pc
SSP-1325-MS - 1.325 inch - 1008 pc
SSP-1450-AS - 1.450 inch - 24 pc
SSP-1450-S - 1.450 inch - 48 pc
SSP-1450-BS - 1.450 inch - 96 pc
SSP-1450-CS - 1.450 inch - 144 pc